July 26, 2016
Huntsworth Health revenue rose 18% in the first half of 2016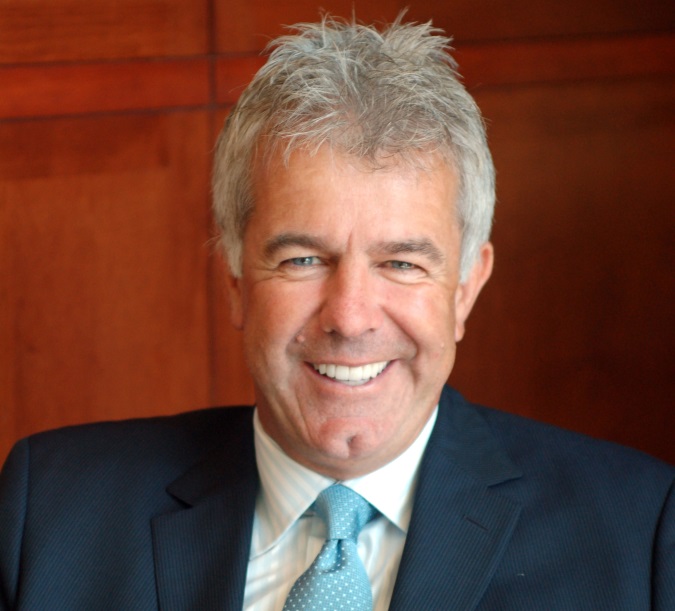 Neil Matheson is global CEO of Huntsworth Health.
Revenue rose 4% to £86.6 million ($113.2 million), with growth of 0.3% on a like-for-like basis. Growth was led by Huntsworth Health, where like-for-like revenues rose 11.4%. Like-for-like growth at Citigate and Red was 4.4% and 3.5% respectively.
However, growth was mitigated by Grayling, where like-for-likes fell 14.7% amid the continued restructuring that saw the agency make significant changes in the U.S. in particular, including exiting its U.S. state lobbying business.
Huntsworth said its U.K. PR businesses are seeing "some client uncertainty" following the E.U. referendum vote, although there has been "no trading impact as yet."
See also: MM&M's 2016 Top 100 Agencies
Huntsworth has been in a period of recovery under CEO Paul Taaffe, who joined in April 2015 following the departure of senior figures including founder/CEO Lord Chadlington and chairman Lord Myners.
Taaffe said today: "Over 20% profit growth in the first half is a product of accelerating growth at Huntsworth Health, Red, and Citigate Dee Rogerson. The final phase of restructuring is now underway at Grayling, which should deliver upside in 2017.
"Business momentum in Huntsworth Health remains strong, especially in the U.S., which will offset the impact that the Grayling restructure imposes on growth and any potential fallout from the uncertainty created by the U.K.'s E.U. membership referendum vote."
DIVISIONAL OVERVIEW
At Huntsworth Health, H1 revenue rose 18% to £41.5 million ($54.3 million), with operating margins improving from 18.7% to 19.4%. The firm said growth is being driven by the U.S., highlighting its PR agency Tonic Life among the strong performers.
"New business momentum remains solid going into H2 with recent large global wins," Huntsworth said. The period saw the division open a marketing comms agency called Firsthand, a consulting group called TraverseHealth Strategy, and a new Evoke Health office in Santa Monica.
Revenue at Grayling fell 12.4% to £27.8 million ($36.3 million), and the agency reported a loss of £0.1 million ($130,000) in the period, against a profit of £0.7 million ($900,000) in H1 2015.
See also: Cancer detection tool among projects chosen for Publicis90 initiative
Huntsworth said Grayling is being "refocused" to "ensure it exits 2016 in profit" – restructuring will be "substantially completed" in the second half. However, it announced an impairment of £15 million ($19.6 million) following the "underperformance" in H1.
The U.S. arm continues to see net client losses in its PR and lobbying businesses as it exits its traditional smaller and higher-churn client base, Huntsworth said. "The US is consolidating and simplifying its model over the next six months, exiting its state and local lobbying activities, in order to pursue higher value PR budgets, digital marketing and branding opportunities, positioning it for a return to growth," it said.
However, in continental Europe, Grayling is starting to "realize the benefits" of leadership changes in 2015. The U.K. business is also "beginning to make progress" by retaining "a number of major clients and generating positive net new client wins."
H1 has been a "difficult trading period" in META, with the loss of a "major client" and the end of one of its biggest projects.
Revenue at Citigate rose 6.9% to £10.7 million ($14 million), with margins rising to 15.1% against 14.7% in H1 last year.
Like-for-like revenue in the UK was 5.3%, although margins there were slightly lower due to "talent investments." Citigate's financial arm opened in New York in the period, with that office "already contributing positively to the division."
See also: Omnicom merges Corbett, LLNS into TBWA/ WorldHealth brand
However, like-for-like revenue in Continental Europe fell 1.7%, with Huntsworth citing "tough comparatives in the Netherlands," while revenue growth in Asia Pacific was 6% on a like-for-like basis. New clients won in H1 included Accor Hotels, British Sugar, and Hotel Chocolat in the U.K.; FXTM in the U.K. and China; and Biophytis, Adisseo, and Eurosic in France.
Revenue at Red rose 3.5% to £6.6 million ($8.6 million), with operating profit up 10.8% to £1.2 million ($1.6 million) and margins up by 1.2 percentage points to 18.2%. New clients in H1 included Spotify, Total Jobs, and Sanofi.
This story originally appeared in PRWeek.
Scroll down to see the next article