February 06, 2014
Indie ad agency forms new network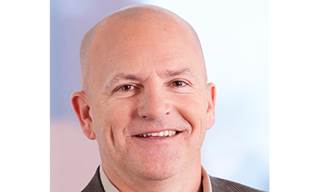 In the wake of last year's merger of advertising networks Publicis Groupe and Omnicom, some small-to-mid-sized independent agencies say it's getting harder for them to pitch bigger pieces of business from pharma. As the space between the boutique shops and the ubiquitous monoliths shrinks, one agency is trying to reclaim that middle ground.
Chicago-based indie shop GA Communication Group announced at the end of January that it would become the inaugural and founding member of sandbox, an independent global marketing network.
"I don't think we all envision sandbox to be something huge, because that contradicts what we're trying to do," explains GA CEO Joe Kuchta. "I see us giving ourselves enough breadth and girth that we can stand there and have clients say comfortably, 'OK, you have a strong body of resources that we can tap into.'
"They [sandbox founders Mark Anthony and John Hilbrich] are giving us the ability to shape our destiny rather than come along for the ride," he continued. "And that's much more desirable than just being folded into a huge network and losing our identity."
When interviewed for its profile in MM&M's July 2013 agency issue, GA Communication Group reported "steady and measured growth," and "all-time highs" in both revenue and staff as the agency celebrated its 30-year anniversary.
GA management, however, is realizing that success as an independent has its limitations. "There are situations where we haven't been asked to the dance or further on, because we're not a little bit bigger or have more resources," Kuchta said. "Some people have felt that we're not quite big enough for them."
He's not the only one facing this burden of scale. Bill Drummy, president of digital agency Heartbeat Ideas, cited a lack of global capabilities, along with greater macro trends, as spurring his decision to sell the agency, which he said posted its best year ever in 2012. It was acquired by Publicis last year, after which the digital shop joined the Saatchi and Saatchi Wellness unit in December.
When faced with the stark business reality of playing ball in little league or selling out to a mega network, he chose the latter.
"Even though things were great, we'd been aware that there were challenges on the horizon," Drummy told MM&M last year. "We saw over and over again that clients were consolidating agencies. We'd be asked to pitch something and they loved our strategy, creative and culture. But in the end, we'd never win the global business because we didn't have offices in 14 countries."
When asked how sandbox plans to change the network paradigm, GA president Mark Goble asserted that "sandbox is independent; we have no shareholders," adding, "On top of that, we're going out and seeking like-minded individuals that want to stay involved in their business but want to become involved in a bigger culture and opportunity.
"We're not looking for agency owners that are necessarily trying to get out and just sell it to somebody; this is a building opportunity, not an exit one," Goble said.
Neither Goble nor Kuchta would disclose any imminent plans for the network, only that any future additions would be driven more by need than opportunity.
Scroll down to see the next article