July 05, 2016
Intouch Solutions 2016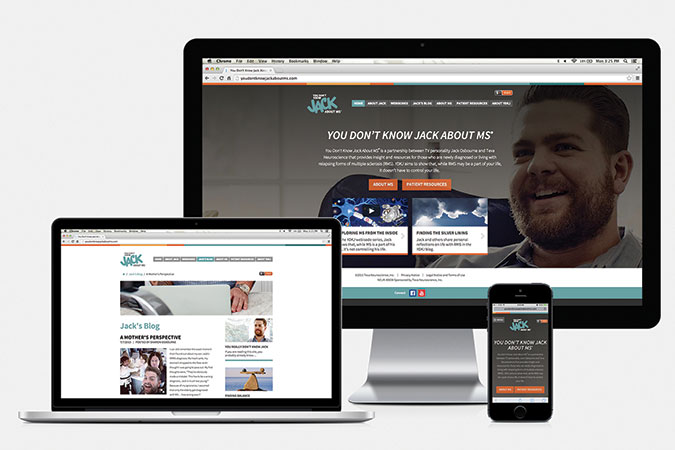 It's an MM&M agency-issue tradition. Big-firm CEO rhapsodizes about how his or her company can offer all things to all clients at all times, regardless of the requisite degree of technological or scientific acumen. Then, when asked at the end of the conversation about goals for the months and years ahead, the CEO says something along the lines of, "well, we'd like to get into managed markets, rare diseases, and med ed. Oh — and mobile! I hear mobile is real big with the kids nowadays." In many instances, the blind spots seem more like blind chasms: The CEO doesn't know what he or she doesn't know.
Then you have Intouch Solutions founder and CEO Faruk Capan. He begins his recap of the agency's 2015 on a note of understatement, recalling that Intouch's continued excellent performance — 17 straight years of profitability, a revenue jump from $82 million to $105 million, 33 new clients — makes him "really nervous." It's not that he doubts Intouch's ability to keep up the pace; rather, he wonders whether the industry is ready for everything that Intouch has in store.
Spoiler alert: Capan says the biz is up to the challenge. "There's obviously a long way to go with health tech. We're at version 1.2 now — maybe," he explains. "Digital health hasn't really delivered yet. A good comparison might be the iPhone: It wasn't the best thing at first, but every iteration gets better and better. It will take time."
So where did Intouch invest its intellectual energy in 2015? It snared a surgical- robotics client, its first. It hired a pair of data scientists. And it looked upward, to the ephemeral cloud that so fascinates data-minded pharma and healthcare entities.
In true Intouch fashion, however, its approach to the cloud diverged sharply with those of its competitors: It created its own platform, Allora, rather than tapping into an existing one. "I think that's a little unusual for an agency," Capan says. "But it's not as if the cloud and marketing automation are just things for today. They're going to be even bigger over the next few years."
Intouch wasn't beyond "ordinary" agency machinations in 2015 and the first half of 2016, of course. It established a formal market-access practice, hiring former Amerisource Bergen exec Peter Weissberg to lead it as group director of market access. Similarly, the company grew its programmatic media–buying capabilities, establishing an in-house, pharma-only trading desk.
Intouch also filled a few key vacancies with respected industry veterans. Chris Shirling joined from cable TV firm CTI as CFO, Kristi Veitch from global marketing agency VML as SVP of human resources, and Brady Walcott from Iomedia as SVP of business development. About Walcott, Intouch EVP Wendy Blackburn says, "We've kind of been on parallel paths and, frankly, competing against him in several instances. His personality and ability are great fits for us." Overall, headcount increased from 630 in May 2015 to north of 700 in May 2016.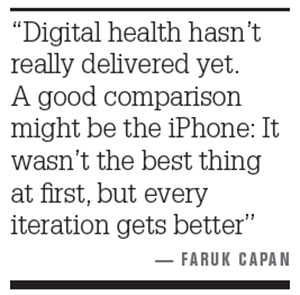 The personnel additions prompted some movement on the real estate and contractor fronts. After moving into larger Overland Park, Kansas, digs in 2014, Intouch has already outgrown its space and started an expansion project — just as the company has in its Chicago office, which snared an extra floor in its building two years ago as well. At least for now, there are available desks in the agency's New York City office, which added 20 people during the past year to drive its total to 50.
Asked about the prospect of working through another round of office expansions, Capan sighs mock-theatrically. "It's not great. It beats not growing, though."
Growth on the client front came from places other than it has in the recent past. Beyond the surgical-robotics addition, Intouch won a coveted assignment from AveXis, touted by many industry analysts as the company most likely to secure the first FDA approval for a gene therapy in the U.S. The agency also added Livongo Health, a digital-health company with a novel diabetes-management program, to its roster. "The idea of 'technology as a treatment' — that's really interesting to me personally," Capan says.
While he declines to disclose specifics, Capan notes that Intouch's developers have been "having some fun" with Amazon Echo. "We've got a lot of early-adopter people around here who are already using it themselves, and we see a lot of opportunities for healthcare [­clients]. We're integrating that technology into the websites we're building," he says.
As for Intouch's traditional clients — AstraZeneca, Pfizer, Novartis, and Gilead Sciences among them — Capan reports an evolution in the type of relationship the agency keeps with them. He sees Intouch's role as a transformation specialist of sorts, as akin to an Accenture or McKinsey as to any of its agency-world peers. "Anyone who's looking outside the industry for innovation — that's the kind of challenge we like," Capan says.
He talks with obvious pride about Intouch's staying power with clients like Sanofi (16 years) and Teva (since Intouch's founding, in 1999; Capan worked on the Copaxone launch prior to founding the company), likening the agency to a "virus." Wait — what?
"Maybe that's not the best word for it, but we're good at sticking around and becoming indispensable," Capan explains. "If somebody says, 'We don't like your creative, we're going with a huge New York agency,' we try to help them with technology or media or visual work. Most of the time they come back. We know their brands and their inner workings and their politics."
In the months and years ahead, Intouch will continue to pursue that sense of indispensability. In late April the agency launched its #ALLin initiative, designed to unearth insights where perhaps they aren't immediately noticeable. As part of it, Intouch bought an Airstream trailer and equipped it as a mobile studio. Starting with the MS Society's Walk MS event at the Kansas Speedway, Intouch staffers have showed up en masse to lend support and record attendees as they share their stories.
The agency hopes to use insights gleaned from these interviews to fuel future hackathons. "The idea behind this, basically, is, 'Let's find some challenges that we can tackle. Let's do something for these communities,'" Blackburn says. She adds that Intouch is picking up the tab for employee expenses associated with attendance at and participation in these events.
Capan adds that such programs can do a lot of good, especially in terms of helping people who need it but also in terms of resuscitating the pharma industry's reputation. "We have to clean up our act, as an industry, and bring something to the table," he stresses. "We may not be a big pharma company with an R&D budget. We're not Google. But we're proud that, on our own dime, we might be able to come up with a big solution or two."
Scroll down to see the next article