April 19, 2016
Intouch Solutions' Weissberg on the rising payer voice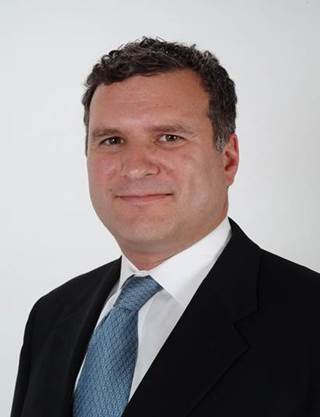 Peter Weissberg may be one of few people who can claim he's been exposed to the complexities of the healthcare insurance market since childhood.
That's because his father was one of the founders of Oxford Health Plans, which is now owned by UnitedHealthcare. Weissberg, the new group director of Intouch Solutions' newly launched market access business, said he has seen the role of market access ascend from the sidelines to a central component of the healthcare ecosystem.
See also: Top 100 Agencies 2015: Intouch Solutions
"Earlier in my career, I worked directly with health plans, not pharma," said Weissberg. "Whereas many of my peers' perspectives come from the pharma manufacturer, my experience is grounded in the role of the payer."
Historically, the physician has been the sole decision maker when it comes to treatment decisions, he said. But with the rise of patient engagement and a move towards health outcomes-based decision making, there is no longer a sole decision maker.
"The market access stakeholder has one of the strongest voices today and I expect it will only continue to increase over time," said Weissberg.
Now companies are starting to measure the success of a therapy by how clinical data performs in the real world across large populations, he said. And payers are usually the ones who have access to that data, not manufacturers.
Weissberg most recently worked with AmerisourceBergen Consulting Services, as a commercial client strategist. Before that, he was a VP and management supervisor at Ogilvy CommonHealth Worldwide.
In his new role, Weissberg said he hopes to demystify market access and educate his clients, many who are experts in digital, communications, and marketing and see market access as a "black box."
"What comes from that education is that we're transforming the way in which manufacturers engage with their patient-, physician-, and market access or payer-customers," he said.
See also: Payer Pressure: Value-Able?
He's also enjoying the culture of an office that is diverse, open-minded, and casual, quickly realizing his usual formal business attire did not suit a technology company in Manhattan.
"I have to go to go to Bloomingdale's to buy four pairs of jeans," he laughed. "It's fun here. It's very invigorating to be around different perspectives all focused singularly on our clients."
His advice to those who want to get into his field is to learn from diverse audiences rather than specialize early on in one particular area.
"Some people say you want to be very focused," said Weissberg. "But being focused at a young age anticipates that you know the right place to focus on, and sometimes a younger person doesn't have the benefit of experience to pick the types of inputs and opinions."
Scroll down to see the next article