July 05, 2016
InVentiv Health PR Group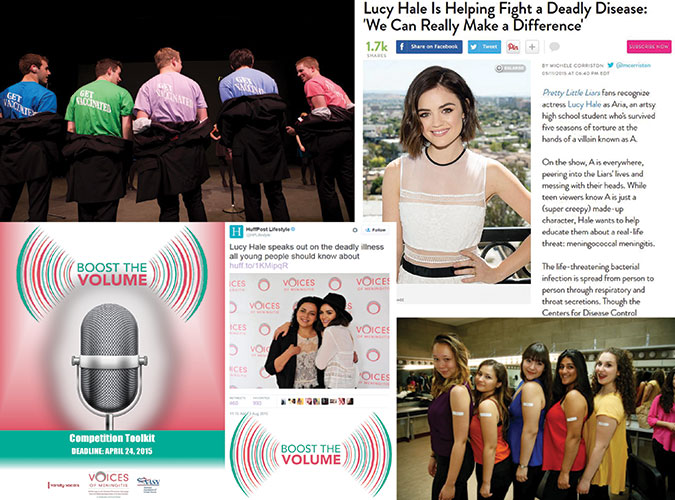 As silo walls continue to come down within the industry, so too have they been toppled inside agencies. For communications networks like inVentiv Health PR Group, the changing nature of the business presents new and exciting opportunities to collaborate and to play in spaces beyond the realm of conventional PR — which is why we're featuring an agency with "PR" in its moniker on our list.
The group — comprising Chandler Chicco Agency, Biosector 2, Allidura Consumer, and Chamberlain Healthcare PR — is led by president Jeanine O'Kane, who was promoted at the end of 2015 from heading Biosector2. Having filed for an IPO in April, inVentiv Health is understandably coy about sharing financial data and client names, but in 2015, MM&M estimates, the PR group brought in north of $70 million in revenue.
"We had a hot streak of new business wins totaling $6 million in an eight-week period from August to November," says O'Kane. "We won more than 43 new accounts and 90 new projects globally." Headcount jumped from 344 in 2014 to 368 in 2015 and is currently approaching 400.
O'Kane says much of the PR Group's work reflects bigger-picture trends in the industry. "We are doing a lot more around pricing, corporate reputation, patients, and policy," she notes. Increasingly, the non-PR parts of inVentiv's commercial division are calling on the PR group for help and guidance.
"Colleagues in advertising are looking to engage patients in a different way, with an emphasis on ideas," O'Kane continues. "It's a big part of why we had a very strong year. That combination has helped propel us."
Another major area of opportunity has been clinical-trial recruitment. InVentiv produced a report last year on patient advocates and what they need and require from pharma. It discovered numerous synergies between advocacy and the clinical-trial process, particularly in rare-disease categories.
"You're seeing more investment in small, specialized products, so recruitment will be a bigger struggle for clients moving forward. And we're going to see patients playing a much bigger role in the clinical development process," O'Kane explains.
She also notes increasing client interest in corporate reputation work. "That has typically been an area where people have been slow [to react]," she says. "But there's more pressure, not just in pharma, but in industry in general, to be more transparent. Clients are really seeing the connection between not just selling their product brands, but their corporate brands, too."
O'Kane points out that many clients have "incredibly profound" footprints in their dis­ease states and make huge contributions to patient success. "Those stories need to be told," she stresses.
Like many other networks, inVentiv counts hiring talent among its greatest challenges and has put a renewed emphasis on retaining staff. Initiatives include sabbaticals, grant programs, and interoffice exchanges.
O'Kane hopes the agency will continue to set up collaborative programs designed to foster and inspire creativity. "It doesn't matter where you are coming from, but you had better come with insightful and creative ideas," she explains.
Scroll down to see the next article