February 01, 2016
Is This the End of Agency Diversification?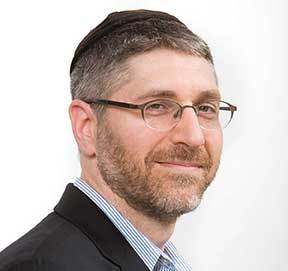 Getting along with siblings is a priority for healthcare agencies this year. That's the latest networks message.
We've seen a couple of high-profile holding company–owned healthcare comms networks initiating moves aimed at integrating their member agencies and encouraging closer ties with their agency brethren on the mainstream consumer side. More are in store.
Can agency siblings work together while maintaining their individuality? Moreover, are networks in danger of losing the diversification benefits of having a plethora of members with heterogeneous personalities servicing their clients owing to this integration surge?
Two of the aforementioned changes came right before January 1, when Publicis Groupe restructured its business model and McCann's North American healthcare shops adopted a singular operations P&L to strengthen connections to parent company McCann Health.
See also: Urhekar, in biggest move yet as Americas president, unites McCann Health NA agencies
But acting more like close yet distinct siblings is a tall order. Consider allowing a holding company's health units to borrow ideas from non-health siblings. DTC and OTC/wellness can borrow from mainstream consumer shops. Professional marketing may pose a tougher sell.
If they can overcome barriers to integration while acting more collaboratively, can it also be done while maintaining diversification? Something has to give. Health agencies may need to de-prioritize diversification for integration. Networks seem somewhat willing to take that risk.
"The last five years in healthcare communications was about diversification," said John Cahill, McCann Health CEO. "The next 10 will be about integration and the ability to put things together in novel ways to meet the ever-evolving health and wellness landscape."
Consider also that elsewhere in the IPG network, FCB Health combined two health agencies, ICC and Pace, in December—less than a year after bringing those two, and their sibling Trio, into the FCB Health fold.
That was a reminder that the agency business remains a competitive one. Yes, sister agencies are relatives, but their individuality also makes them rivals fighting for the same business.
See also: Pfizer and Allergan merger to create uncertainty for agencies, execs say
The integration trend promises to continue into 2016. And it's not just networks encouraging sister shops to act more like family. Clients, too, have been pushing brands together. To wit: last year's glut of consumer advertising media reviews, which included Johnson & Johnson, Bayer, Abbott and GlaxoSmithKline. And pharma mergers themselves—Pfizer-Allergan and Shire-Baxalta, to name two recent ones.
Viewed against this backdrop, fostering closer working relationships within agency clans, many of which have become blended through acquisitions and mergers over the years, is a noble goal.
But an integration mandate is one resolution that network agencies may not be able to keep.
Marc Iskowitz is editor in chief of MM&M.
Scroll down to see the next article