July 05, 2017
JUICE Pharma Worldwide | 2017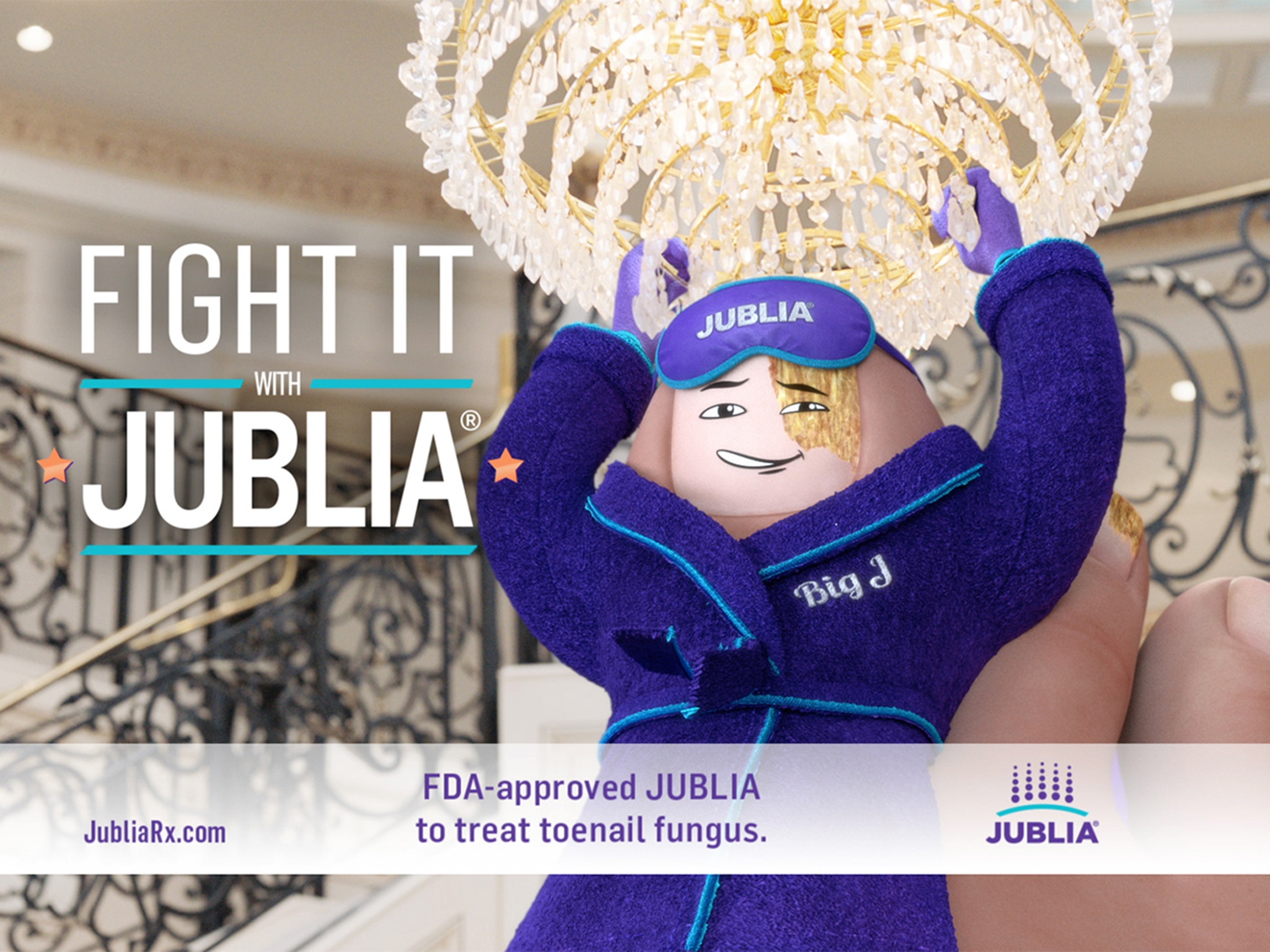 Performance
Revenue jumped 12.5% to $54 million
Plans
"It's the same as it was last year and the year before: We're all about patient and client experience. That's our beacon and our rudder"
— Lynn Macrone
Prediction
"People — consumers and patients obviously, but HCPs and everybody else as well — want to see more and more video content"
— Lois Moran
---
Juice Pharma Worldwide's 2016 started out as high profile as it gets for a healthcare agency. At the end of the year's fifth week, Juice's ad for Valeant's toenail fungus Jublia appeared during the CBS broadcast of Super Bowl 50. The experience was a positive one for the agency — "lots of pressure, but memorable and fun," according to founding partner and president and CEO Lois Moran — but overstating its impact on the year as a whole buries the lead.

Which would be that Juice took some significant strides forward during 2016, both in terms of performance and the evolution of its offering. The agency cracked the $50 million mark, growing revenue by just north of 12% for the second straight year (to $54 million, up from $48 million in 2015). It added 30 or so people, ending 2016 with 183 under its roofs. "That's a very comfortable place for us to be," says founding partner and chief creative and strategic officer Lynn Macrone.
"
Bringing video under our roof was really important, because it's so sought after.
"
- Lynn Macrone, chief creative and strategic officer
Perhaps more notable was Juice's continued ascent in the realms of oncology and rare disease. Oncology assignments now comprise 25% of the agency's overall workload, with that percentage likely to rise in the coming years. Juice works on 20 orphan-drug indications, with much of the work based out of its three-year-old San Francisco hub.

"Breakthrough treatments, that new mechanism, that new therapy — they are the reasons you want to do this for a living, right?" she asks. "We have a soft spot for those areas and those patients. They need a voice."

Along those lines, Juice added AOR work for a trio of Shire drugs that treat hereditary angioedema — Firazyr, Cinryze, and potential blockbuster Lanadelumab — and Shire's SHP621 for eosinophilic esophagitis. It also became consumer AOR for Versartis' growth hormone deficiency treatment Somavaratan; claimed professional digital work for BioMarin's Morquio A drug Vimizim; and won an assignment from Neurocrine Biosciences on the first therapy for tardive dyskinesia.

Juice also expanded its presence in ophthalmology via the addition of a pair of brands from new client Alcon (Simbrinza and Travatan Z). It similarly pushed deeper into the respiratory space, adding a professional AOR assignment from Boehringer Ingelheim for COPD therapy Stiolto Respimat.

Some of those new clients were likely swayed by Juice's expanded production capabilities. Its B12 Studio bulked up in 2016, both in terms of personnel and the resources apportioned to it.

"Bringing video under our roof was really important, because it's so sought after," Macrone says. "When you have it, you can manage timelines and get the work done beautifully and efficiently."

Expect more of the same, on the client and the capability fronts, in the second half of 2017. "The word I keep coming back to is 'building,'" Moran says. "That's been the theme of the past year or two — we've been building toward a certain place with a specific focus. It's taken a bit of grit and sweat and commitment, but we're seeing it come to life. And that's a beautiful thing."
Scroll down to see the next article