June 01, 2016
Klick opens NY office with slew of agency 'rock stars'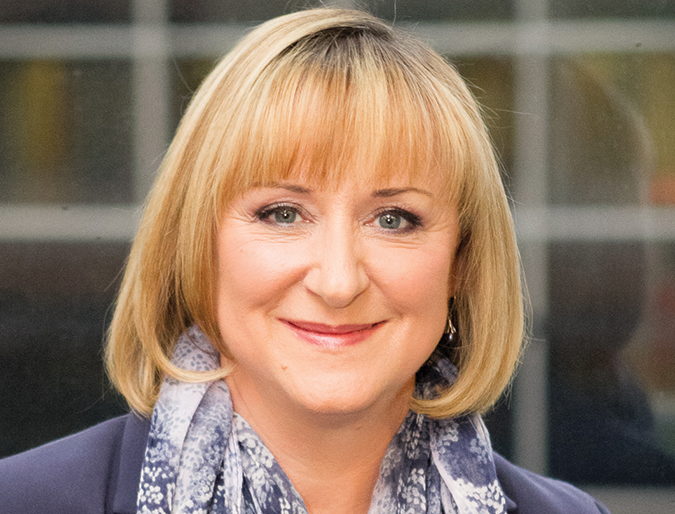 Toronto-based independent Klick Health is no longer an exclusively out-of-town agency. Effective today, the New York office of Klick has officially opened for business, the agency is expected to announce.
The office, which currently houses 30 people with room for growth, includes a roster of new senior hires. It's located in midtown Manhattan and is headed up by Lori Grant (pictured), president of Klick Health.
Oftentimes agencies will open an office and start soliciting business before putting personnel in place, said Grant. "We actually do everything in the reverse," she said. "We have the talent, we have the clients, we have the infrastructure, and now we want a collaboration space and an innovation space to be able to integrate with Toronto."
See also: Burcin departs Havas network for Klick Health in senior-staffing push
This is Klick's first formal office outside of Canada, although teams work in Atlanta, Connecticut, Chicago, Los Angeles, New Jersey, Philadelphia, San Diego, and San Francisco.
Most of its recent hires have come from rival agencies. Klick has spent the last few years trading on its independence and the promise of a fresh approach to lure execs who felt unfulfilled elsewhere, often at holding company owned firms.
Perhaps the most well known of these was Doug Burcin, formerly global CEO at Havas Health, who joined earlier this year as chief growth officer. High-profile joiners also include Noriko Yokoi, Area 23's head of planning, as well as Evoke Health's executive creative director, Lance Paull. In addition, Khawar Khokhar, at one time the head of market access and B2B for Havas Health, and Joan Bercovitz, a former EVP/managing director at Area 23, are now Klicksters.
The agency said it also bolstered capabilities in medical strategy, scientific acumen, media, and analytics, as well as overall innovation as headcount has risen to just shy of 600 across North America.
See also: 4 trends with the potential to change behavior in the patient journey
Having a presence in the vicinity of Madison Avenue doesn't mean Klick intends to shed its outsider status. The agency wants to evolve its model, and it's making that very clear to any new hires.
"We specifically targeted rock stars in different areas," explained Burcin, "and went to them with [the] concept of working differently, and specifically we wanted people that, A), get it, B) that are really talented and are highly frustrated in their current environment, which there's many."
The new office ostensibly allows easier access to biopharma companies in the Tri-State Area, though the privately owned company declined to provide specifics on clients.
Scroll down to see the next article