July 05, 2016
LevLane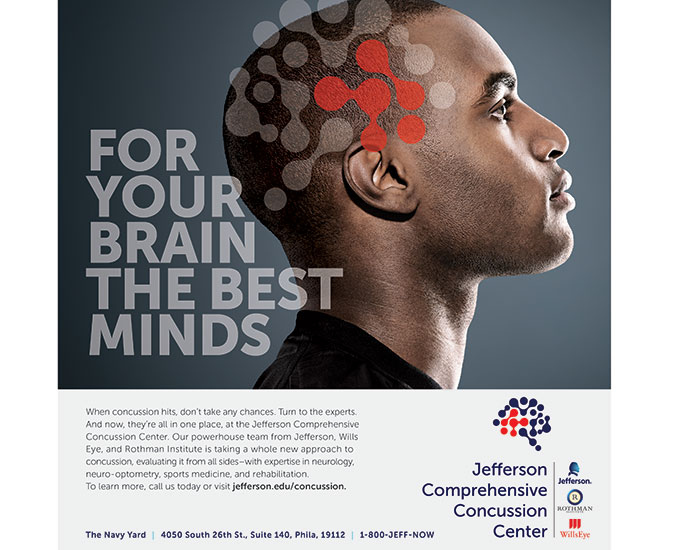 LevLane has taken the 1970s Kojak catchphrase — "Who loves ya?" — and claimed it as its own. But it represents more than just a tagline for cofounders Bruce Lev and David Lane. It cuts to the heart of the LevLane company identity.
"We've always started by asking that question of prospects and clients," Lev says. "When you want to earn love from someone, you behave differently. It effects what you do and how you do it."
The first step in the process: having clients examine the way they behave internally, which helps LevLane build a brand from the inside out. "That's where we start: We try to help them earn love — from employees, customers, partners and the media," Lev continues.
The agency, headquartered in Philadelphia's Wanamaker Building, has forged many longstanding relationships during its 30-plus years. Among the most important is nearby Temple University. Lev is an adjunct professor at the school (as are other LevLaners), and the resultant internship pipeline has consistently helped the firm staff itself up.
LevLane reports solid performance during 2015. Timmy Garde, chief innovation officer, life sciences, estimates that the agency generated about $5 million in life-sciences revenue, which comprises roughly two-thirds of the firm's overall business.
Along with pharma and biotech clients, LevLane's client base includes hospital systems, HCP groups, and senior-care community networks. One key win during 2015 was the Jefferson Comprehensive Concussion Center, a Philadelphia-based organization uniting concussion specialists from Jefferson, Rothman Institute, and Wills Eye Hospital. The three institutes are attempting to raise the standard of treatment for concussions; LevLane has been at the table as they've endeavored to bring more attention to the issue.
LevLane has a wealth of experience and knowledge in and around the institutional marketplace, including payers. But when it comes to pharma clients, Lev notes that the agency generally focuses its outreach efforts on small to midsize companies. He puts it bluntly: "We're not going after big pharma."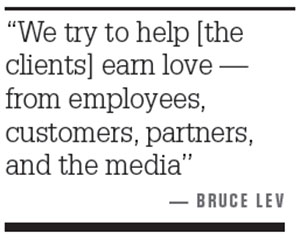 Over the years the firm has found that this approach allows it to deliver better results for clients, to develop more innovative programs, and to focus on longer-term strategy.
When assessing the challenges facing LevLane and the industry overall, Garde points out the ongoing difficulty of maintaining a longer-term outlook while keeping an eye on the most recent technological advances. One of the ways LevLane handles this challenge is by partnering with complementary agencies.
Asked about the immediate future of the agency, Lev takes a macro view. "You used to have the ability to convey long-form messages to make emotional connections," he says. "With fragmented media, and the ways in which people get so many messages thrown at them, making that emotional connection has become a bigger challenge." But, he adds, "it's also very exciting, because there are new ways of creating content and having consumers interact with it."
Scroll down to see the next article