August 01, 2012
McCann global network rebrands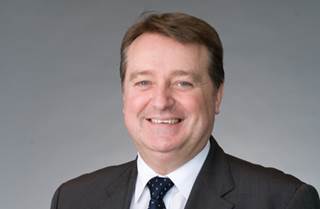 McCann Healthcare Worldwide has changed its name to McCann Health, and five of its six US agencies rebranded to align more closely with their parent.
The name change is meant to reflect McCann's new remit that stretches beyond pharmaceutical marketing to include health and wellness, the company said in a statement. McCann Health is now engaging with governments and NGOs, for instance, while its McCann HumanCare unit is helping brands develop direct-to-patient and consumer communications.
The new identity "mirrors the growing diversity in the world of health," John Cahill, the company's global CEO, said in the statement."
As for how the rebranding is playing in the US, McCann is becoming a sort of mother brand, with the operating entities as a secondary mention. The two flagship US agencies are renaming as McCann Regan Campbell Ward and McCann Torre Lazur. Their siblings have been recast as McCann RCW Healthcare, McCann Echo Torre Lazur and McCann TL Managed Markets. McCann HumanCare is not changing its name.
In addition to reinforcing the McCann link, the branding allows clients to see the multi-disciplinary expertise that they can access through that link.
In a separate announcement today, Cahill said his agency would commit $5 million of "in-kind resources and technical assistance" to accelerate progress toward ending certain preventable childhood deaths. The announcement was made at the Call to Action on Child Survival conference being held in Washington, DC.
The conference was convened by the US, Ethiopian and Indian governments, in cooperation with UNICEF. Cahill, speaking on a panel about the role of the private sector in ending preventable child deaths, said the Call to Action meeting is an "exciting opportunity for the world to deliver on the long-standing commitment to give every child the best possible start in life."
Cahill continued, "Creating demand as a new concept in health is what we believe will bend the curve in health services solutions."
Scroll down to see the next article