February 13, 2018
McCann Health hires first global medical director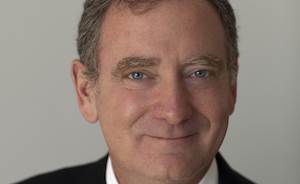 McCann Health has hired longtime consultant Daniel Carucci as its first global medical director.
Carucci is based in New York, but will work with McCann's clients around the world. He started in the role on February 1, reporting to McCann Health global CEO John Cahill.
"McCann Health recognizes that the field of medicine is changing rapidly," Carucci said. "The embodiment of the global medical director is to be responsible for ensuring that the organization continues to focus on providing scientific integrity across all programs while at the same time understanding that the field of medicine is changing and being forward looking."
Carucci is McCann Health's first global medical director. He is working with senior leaders and other scientific staffers at the firm to support clients and ensure the scientific integrity of the work coming from McCann Health.
"McCann Health has a large number of team members who are physicians, scientists, and nurses, all of whom are providing fantastic scientific support for clients," Carucci said. "They have come to the realization that as medicine is changing so are we, and we need to reinforce the important role that high-quality science means to our work and our client's work."
Prior to joining McCann, Carucci ran his own business, Global Health Consulting, while serving as a consultant for McCann Health for seven years. He has also worked as VP for global health at the U.N. Foundation and director of the Grand Challenges in Global Health Initiative at the Foundation for the National Institutes of Health. Carucci also spent 20 years in the U.S. Navy as a physician, research scientist, and director of the U.S. Navy Malaria Vaccine Program.
Last month, McCann Health promoted Marcus Sigurdsson to global chief digital officer, also a newly created role.
McCann Health had 722 full-time staffers as of the end of 2016, with revenue up 15% for the year to a MM&M-estimated $174.9 million.
Scroll down to see the next article