October 01, 2013
Mc|K Healthcare and Neupro go their separate ways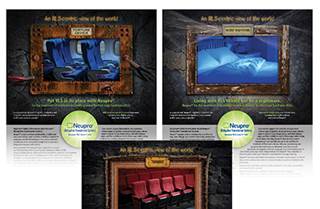 Mc|K Healthcare said it resigned its largest account, UCB's Neupro patch, as the agency shifts its creative vision.
Last year Neupro (rotigotine), a patch for Parkinson's disease and restless legs syndrome, had global sales of €133 million ($176 million), up 40% vs. 2011.
Mc|K was the US professional AOR for the patch's original launch in 2007 for early-stage Parkinson's. "We worked on it for six years and had a great run," said Michael McLinden, partner and chief strategy officer of Boston-based Mc|K. His shop also handled a global re-branding (all indications) and the US re-launch last year (all Parkinson's and RLS).
As a result of resigning the account, Mc|K downsized from 35 employees to 17, said McLinden.
UCB confirmed that Mc|K is no longer working on the brand but declined to share the name of the new agency. "We have awarded the business but are not in a position to announce at this time," UCB director of corporate communications Kristie Madara told MM&M by e-mail.
Neupro's current consumer agency in the US is a Publicis Groupe shop. Resigning the client, a decision Mc|K made last May, "was a byproduct of getting our vision aligned," said McLinden.
The agency has also sought to branch out to non-traditional clients. New accounts include wellness firm Healthentic.
"What literally counts as advertising is a small part of our revenue these days," said McLinden, who last September bought out agency co-founder Breda Kenyon to become full owner. "The market is no longer coughing up large margins to pharma, so we need to work harder and smarter to find ways to create value for our clients."
The agency's 2012 revenue rose 14% to $6.4 million, as MM&M reported in July.
Scroll down to see the next article