March 01, 2012
Merck respiratory goes to McCann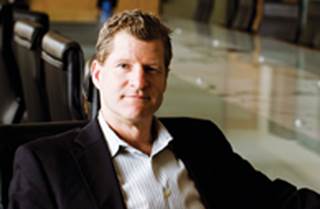 McCann HumanCare landed the agency of record assignment for consumer advertising and communications on Merck's respiratory franchise, which includes Nasonex, Singulair and Dulera.
The business will be led by EVP managing director Andrew Schirmer, who said in a statement: "Merck is an extremely important new client for our group and we are proud and excited to be named as one of their key marketing solutions partners."
McCann landed the business as part of a larger Interpublic win in November. Draftfcb's Agency 23 served as lead agency on the pitch. The assignment spanned professional and consumer advertising, med ed and managed care for asthma, allergy and COPD brands. It was previously split between several Omnicom shops, with BBDO tasked with consumer advertising on Nasonex and DDB handling Dulera. Also included in the assignment was Merck's investigational oral allergy immunotherapy tablet, now in Phase III clinical trials. Draftfcb handles the professional advertising business on Merck's cardiovascular and metabolic franchise, including Januvia.
It's not all bad for Omnicom, either, as the holding company recently won Merck business in the cardiovascular, oncology, contraception, fertility, immunology and bone-therapeutic categories, with DDB heading up consumer advertising on those accounts, according to Ad Age.
Merck was the third biggest spender on DTC for the year to October 2010, according to SDI/Kantar data we reported in April 2011. The company, which acquired Nasonex along with Schering-Plough, spent $349 million, or 8.3% of total industry spending on consumer advertising, for that period. Spending on the company's respiratory portfolio probably accounted for around a third of that.
Scroll down to see the next article