July 05, 2016
Neon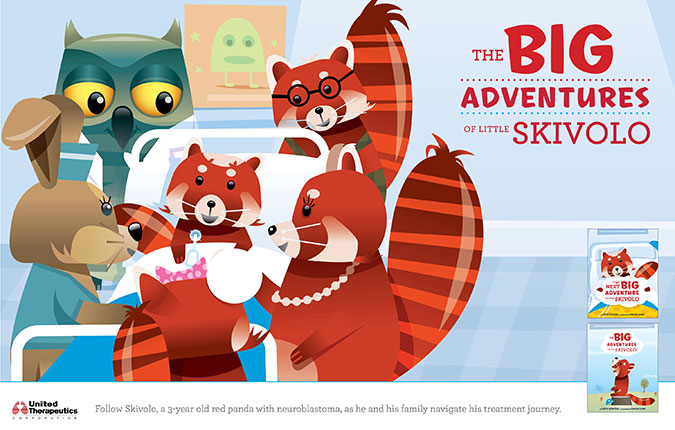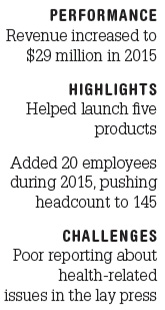 Looking back on his agency's 2015, Mark Arnold, EVP and MD of Neon — an FCB Health company — finds a lot to like. But while he touts the five products Neon helped launch and reports double-digit gains in revenue, one senses that he and his cohorts derived as much if not more satisfaction from creating a little red pan­da designed to help parents and oncologists more effectively and empathetically communicate with pediatric patients.
It was that kind of year. "The hot-button topic is innovation and so many clients are asking for that hot new thing — like, 'We need an app,'" Arnold says. "What we've been saying is, 'Let's not do something simply for the sake of being innovative. Let's do things that are practical. What is best for the brand and customer? That has really paid off."
Neon's launch slate includ­ed the Novartis psoriasis drug Cosentyx. "We launched not just the product, but the whole [IO-17] class," Arnold says. The agency also helped launch Pernix's long-acting opioid Zohydro-ER and United Therapeutics' Unituxin, which treats pediatric neuroblastoma. Given that Neon has made its name in the rare-disease space — especially for respiratory products — the United Therapeutics assignment was a milestone of sorts. It marked the agency's first foray into oncology.
To keep pace with all the launches, Neon added 20 employees during 2015, pushing headcount to 145. Key hires included SVP, strategic planning director Yaron Landow and SVP, medical director Deirdre McGarrigle.
About 60% to 65% of Neon's work is digital in nature, including partnerships with content providers like Medscape. But Arnold believes that it's critical to push for digital programs that truly work. "It's not a really cool app unless it generates results," he says.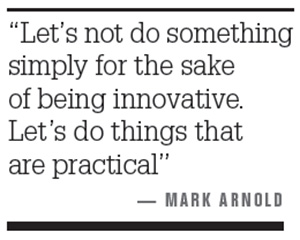 As an example, the agency is working on a prototype wrist device that tracks steps and activities. The aim, according to Arnold, is "to show that mobility and quality of life are being achieved."
Arnold is similarly proud that Janssen's Invokana, the diabetes drug that ranks as Neon's biggest account, reached blockbuster status in 2015, its second full year on the market. The campaign included an "I'm in" component featuring doctors and patients talking about their experiences with the brand.
"We've had 21 people raise their hand, asking to be put on camera to talk about the positive experiences," Arnold says.
Arnold also can't help but brag about a series of unbranded children's books it created on behalf of United Therapeutics. They chronicle the neuroblastoma treatment journey of Skivolo, a red panda who was diagnosed with the disease. "It allows parents to explain to kids what the treatment will be like. We've had parents come back and thank us profusely," Arnold says. The campaign will be expanded further in 2016 to include additional stories.
Asked about the challenges Neon confronted in 2015, Arnold points to poor reporting about health-related issues in the lay press. "As consumers get more empowered, we need to make sure that the information they get is accurate," he stresses.
Scroll down to see the next article