April 01, 2007
Ogilvy Healthworld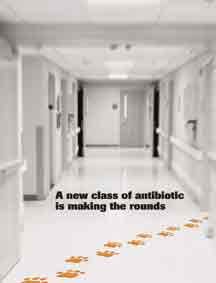 100 Avenue of the Americas,
New York, NY 10013-1687
Phone:
212-625-4000 ·
Fax:
212-925-5965
Email:
info@ogilvyhealthworld.com
·
Web:
www.ogilvyhealthworld.com
Founded:
1986
Parent company:
WPP, New York, N.Y.
Officers:
Steven Girgenti, chairman of the board; Angela Rossetti, president; Martin Skelton, president, medical education; Michael Guarini, senior partner/managing director of healthcare; Chris Clark, EVP/managing director; Dona Just, EVP/director of client services; Steve Witt, EVP/creative director, copy; Steven Frederick, EVP/creative director, art; Frank Hone, EVP, global business group.
Healthcare accounts:
Abbott; Advanced Medical Optics; AstraZeneca; Boehringer Ingelheim; Bristol-Myers Squibb; Johnson & Johnson (Ortho-McNeil); Kos; Lilly; Mead Johnson Nutritionals; Merck; Pfizer; Telik; Unilever; Wyeth.
Accounts gained (1):
Wyeth
Accounts lost (1):
Novartis
Services:
Professional communications, consumer communications, medical education, direct marketing, publication planning, managed care, clinical trial recruitment, global business group.
New hires:
Jim Woods, CFO.
Divisions:
Professional Advertising, Consumer Advertising, Medical Education, Global Business.
Scroll down to see the next article