January 16, 2014
Ogilvy lands Endo pain, men's health work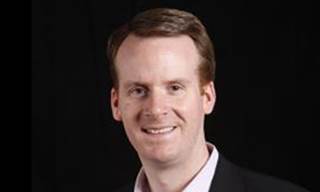 Endo Health Solutions has named Ogilvy Public Relations (Ogilvy PR) as agency partner for its pharmaceutical business. Oglivy PR will offer communications support to the company's men's health and pain-management businesses.
PRWeek reported that the selection process took place over a few weeks and that it is an annual deal.
"Ogilvy's healthcare expertise combined with its global network and resource make this the right partnership as Endo broadens its reach in branded pharmaceuticals," stated Blaine Davis, Endo SVP, corporate affairs, in a press release.
Endo Pharmaceuticals owns two testosterone injections, Delatestyrl and Fortesta, in addition to a number of pain management products, including Opana ER as well as Percocet, Percodan, Voltaren and Zydone.
Other brands include Fortesta Gel for Low-T, Supprelin LA for central precocious puberty, and bladder cancer treatment Valstar.
The FDA decided last spring to allow generic competition for Opana ER. Endo's 2013 third-quarter earnings presentation notes that commercial support for the brand is continuing, with a focus on driving organic growth through specialty promotion. Endo Health bought Canadian drugmaker Paladin Labs last November, netting the firm pain drug Zohydro, a non-combination hydrocodone product.
FDA approved Zohydro in late October, only one day after federal regulators announced that it would aim to tighten the control of hydrocodone products, like Vicodin, in an effort to reduce misuse and abuse of these products, by moving them from Schedule III to Schedule II.
Scroll down to see the next article