April 01, 2013
OPUS Health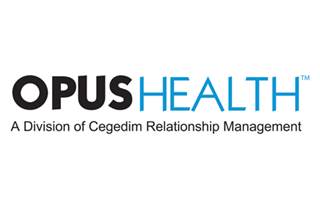 Company Profile
OPUS Health, a division of Cegedim Relationship Management, is the premier loyalty marketing company with over a decade of experience helping pharmaceutical companies implement HCP trial as well as patient acquisition and adherence solutions. We design, manage, and measure co-pay, voucher, debit card, cash discount, buy-and-bill, and medication adherence programs. We process all pharmacy claims with our in-house claims adjudication system, which enables us to customize solutions in ways other suppliers cannot. Core strengths of OPUS Health are its program design and support, patient relationship marketing campaigns, in-house data services, nurse practitioner and physician assistant education events, and outcomes based analytics. Why have pharmaceutical companies trusted OPUS Health to provide patient savings more than 50 million times? Because it works.
Learn more at www.opushealth.com.
Services and Offerings
Co-Pay Reduction and Sample Vouchers
Pharmacy and In-Office Debit Card Programs
Cash Discount Pharmacy Network
Buy-and-Bill Solutions
Targeted NP/PA Educational Events
Patient Relationship Marketing
Medication Adherence Campaigns
Prior Authorization and Benefits Verification Services
Web-Based Rebate Programs
Core Capabilities
Processes all types of pharmacy claims with our in-house claims adjudication system. This allows unlimited business rule flexibility with customers' programs.
Unrivaled account management assembled with strategic thinkers to ensure alliance with both short and long-term customer goals.
Pre and post program analytics (ROI, Persistence & Compliance), predictive models, and outcomes-based studies.
Patient Relationship Marketing from behavior-based adherence messaging to multi-dimensional personalized support programs.
Nurse Practitioner and Physician Assistant education events with loyalty card promotion.
Patient, Pharmacist, and Prescriber web portals to promote and process patient savings programs.

What will be the game-changing trend over the next five years?
We see a transformation from engagement to empowerment. Successful companies will provide a multi-dimensional user experience to ­improve health and maintain wellness. With users taking a more active role in managing their health, they will want control and ­access to their healthcare information. Successful companies will listen more to their users before designing and innovating products and ser­vices. They will use preference segmentation to better communicate with and engage users. Users will continue to share experiences about their treatment through a variety of media including social networks. Successful companies will leverage online relationships with bloggers and patient advocates to help users achieve better health outcomes.
Address 1425 Rt. 206 South, Bedminster, NJ 07921 Phone 908-443-2000 Website www.opushealth.com Email challenge@opushealth.com Year Founded 1996 Parent Company Cegedim Relationship Management
Clientele all size bio-tech and pharmaceutical manufacturers and their agencies

Scroll down to see the next article