January 01, 2014
Professional Marketing briefs: January 2014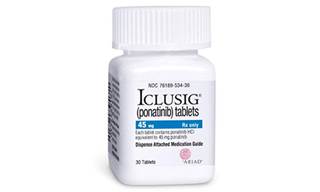 Europe's doors remain open for Ariad Pharma's leukemia drug Iclusig. PMLive reported in November that the European Medicines Agency says the drug can stay on the market, but it has restricted the patient-eligible population. The EMA said last month that it is looking closely at the drug. Ariad halted US marketing and distribution in October and is in talks with the FDA.
Bristol-MyersSquibb and AstraZeneca decided Germany can live without type 2 diabetes medication Forxiga. The companies said last month that they were pulling the drug because they can't reach a suitable pricing arrangement with insurers, reports Reuters. The announcement came the day after a US FDA panel endorsed the drug.
Forest Labs said that its cost-savings initiative—dubbed Project Rejuvenate—is aimed at reducing operating expenses by $500 million. The company said it's realigning R&D, reducing marketing expenses and slashing SG&A costs.
Eisai announced in November that it is cutting 130 jobs in the US and Europe. The Tokyo-based drugmaker said in a statement the cuts are part of its goal of "focusing and strengthening product creation capabilities."
Scroll down to see the next article