November 01, 2013
Professional Marketing briefs: November 2013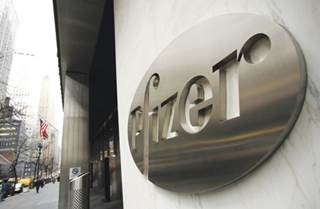 Merck's October restructuring announcement that it was laying of 8,500 employees also included expansion news. The company told investors that its largely Januvia-dedicated sales force will tout a longer list of medications to make the most of the sales team. The drug maker also said it was looking at the size of its primary-care sales force in the context of HCP access.
Pfizer's new digital rep strategy in the UK, as described by Pharmafile, emulates the rep visit without the office space. The effort launched at the end of September and lets HCPs book Skype time, or "conference rooms" during which they can video chat (or opt for phone time) with Pfizer reps about what's on tap. The drug maker is advertising the service on the British Medical Journal's website.
United Drug Plc has rebranded itself and its sales and marketing team. UDG Healthcare plc is the firm's umbrella name, and sales is now known as Ashfield Commercial and Medical Services. The sales and marketing unit's new name covers contract sales firms services, including US sales reps and call centers, patient and HCP professional education, analytics and consulting.
Scroll down to see the next article