March 01, 2012
Professional Marketing briefs—March 2012
Direct marketing company D&R Communications has acquired e-marketer Lathian Systems. The company says the relationship will provide a continuous client experience and that because everything is in-house all services will now have "that same level of integrity and quality."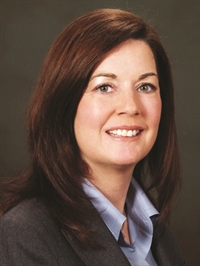 Michelle Keefe is moving from her post as vice president of business development at the non-profit ­Visiting Nurse Services of New York to become chief operating officer of Publicis Touchpoint Solutions. Keefe previously worked at Pfizer in several capacities.
Drug maker Santarus
has increased its sales force to market the high-cholesterol drug Fenoglide (fenofibrate). The 150 new employees will be part of an overall push for the drug that includes an e-voucher program giving insured patients a $10 co-pay.
Physicians Interactive
has the first patent for medication "eSampling," the company announced at the ePharma Summit. The company said the program will reduce waste by not overloading practices with unwanted samples. CEO and Vice Chairman Donato Tramuto said the program also saves doctors the need for face time with sales reps.
Scroll down to see the next article