November 01, 2013
Professional Media briefs: November 2013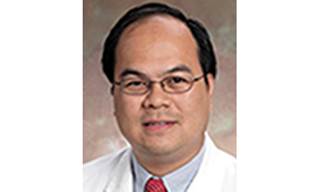 The University of Utah's Ingrid Nygaard and program head for perinatal research and obstetrics of the NIH's National Institute of Child Health and Human ­Development Roberto Romero have been named Editors-in-Chief of the American Journal of Obstetrics and Gynecology. The publication said in a statement that the new editors' agenda includes transforming AJOG to include a robust multimedia platform. The duo replaces EICs Thomas Garite and Moon Kim on January 1.
Elsevier has launched a new open-access publication, the Journal of Clinical and Translational Endocrinology. Editor-in-Chief Vin Tangpricha (pictured) is heading up the operation, which focuses on patient-oriented research that spans disciplines including diabetes, metabolic bone disease and osteoporosis.
An experiment by the journal Science highlighted a pitfall in open-access publishing, which NPR likens to a phishing scam in which questionable journals bypass peer review and publish for fees that can go as high as $3,100. John Bohannan submitted a faked research article in his test garnered a 61% publishing rate for a study that included fundamental method and data errors.
Scroll down to see the next article