October 01, 2012
Publicis forms Razorfish Healthware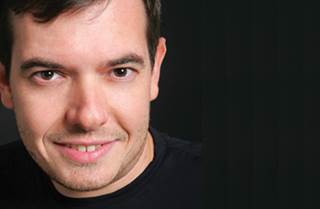 The healthcare communications arm of Publicis Group is bringing two of its digital agencies together in a move designed to bolster them against the tide of healthcare advertising shops beefing up e-promotion capabilities.
The agencies, Razorfish Health and Publicis Healthware International, will unite as Razorfish Healthware. Razorfish Health, based in the US, and Healthware's 10 regional offices—which span the US, Europe and the Far East—will be re-branded under the new moniker.
Roberto Ascione, who has been president of Publicis Healthware International, will lead the 300-400-person entity. "Having scale in the US market, combined with this global reach, makes a very compelling unit overnight," Ascione told MM&M.
The merger cuts the number of brands in the PHCG house from 11 to 10, including the digital agency Digitas Health. Rosetta, another purely digital shop with a healthcare practice, is part of Publicis Groupe's VivaKi unit.
The consolidation comes as more healthcare ad agencies are bringing on talent with digital skills and integrating services such as the ability to build websites and apps and execute tactics involving social media.
Given that agencies of record are building these skills, "There's a school of thought that says that the pure-play digital agency shouldn't exist any longer, but I believe there's a place for both," Ascione acknowledged.
Razorfish Healthware will seek to develop strategies for companies that are moving into digital and will try to predict what experiences or paradigms medical professionals and consumers will want to engage in next, such as medically prescribed apps or drugs bundled with an app.
Both Ascione and Nick Colucci, president and CEO of PHCG, cited WellDoc's success in getting its DiabetesManager app approved by the FDA, and subsequently signing on payors, as an example of the kind of space Razorfish Healthware wants to get into. "We can be the company that will assist you to embrace the right technology to make that happen, the company that can provide the right consultancy services in order to transform your pharma company," Ascione said
Scroll down to see the next article