June 01, 2007
RTC Relationship Marketing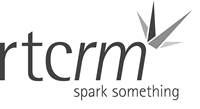 1055 Thomas Jefferson Street NW, Suite 500
Washington, DC20007
Phone: 202-625-2111
Fax: 202-424-7900
Web: www.rtcrm.com


New York Office
285 Madison Avenue
New York, NY10017

Chicago Office
233 N. Michigan Avenue
Chicago, IL60601

Barry Kessel, CEO
Jeff Ross, President
Anne Wolek, VP/Director Business Development

Our core competencies center around developing innovative and measurable relationship marketing solutions that drive performance of our clients' businesses. We put our expertise to work to help leading brands acquire and retain profitable customers through integrated, data-driven programs using channels such as mail, e-mail, interactive advertising, DRTV, and print. We are a mid-sized agency providing big-agency strategic value, with direct access to a much larger network of resources via our Wunderman and WPP network partners.
Scroll down to see the next article