July 05, 2016
Saatchi & Saatchi Wellness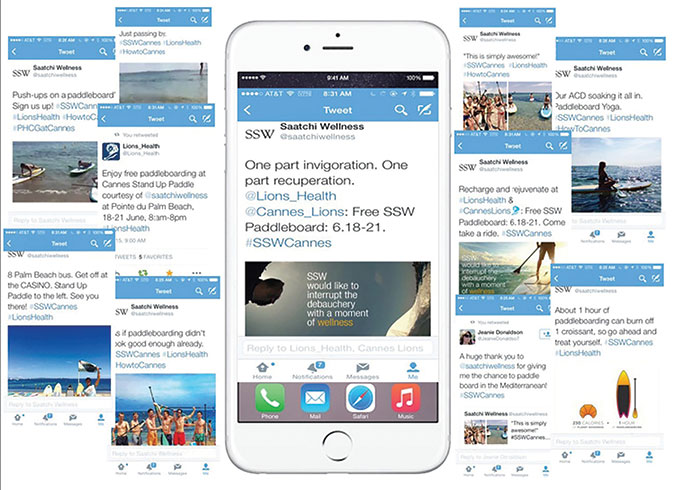 Publicis-owned Saatchi & Saatchi Wellness won about 60% of the new business it pitched in 2015, while revenue climbed nearly 20%. The agency continued to land plenty of integrated professional and consumer work from clients new (Genentech) and already in the fold (Pfizer, AbbVie).
The Genentech business included professional and consumer AOR status on hemophilia treatment ACE910 and a consumer AOR win on MS treatment Ocrelizumab. S&S Wellness also began a new relationship with Serono, which awarded integrated AOR status on its portfolio of women's fertility products. But client-side consolidation claimed the therapeutic AOR assignment on Allergan's Botox; work on Novartis' MS business was resigned after the Ocrelizumab win.
According to MD J. D. Cassidy, new capabilities and products are driving the firm's business expansion. For example, the medical-strategy group launched a KOL-on-demand tool already in use by clients such as Genentech and Boehringer Ingelheim. Cassidy also credits chief medical officer Tim Mitchell with furthering innovation in the medical group. "A big part of the [group's] focus is on scientific storytelling and driving powerful effects by integrating scientific narrative into an overall brand narrative," he says.
Kathy Delaney, global CCO, adds that clients are increasingly interested in content creation (as opposed to more traditional ad tactics), and they're willing to explore social media. "Even if it's not branded social, there's a willingness to learn from communities forming around different brands," she explains.
S&S Wellness has also turned to predictive analytics to develop content that gives clients a leg up in multiple ways, among them addressing patient population needs and co-pay redemption drop-offs. Cassidy believes the smart use of data and analytics will continue to play a larger role in the agency's decision-making processes.
Elsewhere within S&S Wellness, the notion of "creative bravery" remains a guiding principle. "We want to ensure we're demonstrating it internally and educating clients on why it's important and how it can differentiate brands," Delaney says. To that end, Cassidy reports that the agency's "feel something, do something" mantra, instituted in 2014, really took hold last year.
"It's an approach and philosophy of what it takes to create successful work," Cassidy explains. "We saw it manifested in new business wins, in our culture, and among existing clients. They began articulating the words back to us."
Though the firm signed a host of eclectic talent in the last year or so — headcount jumped by 17, to 247, by the end of 2015 — recruiting is an ongoing challenge. "Our strategy is proactive. We go after people doing great work both in and outside the healthcare space," Delaney says.
Cassidy hopes that everyone at S&S Wellness — and elsewhere in the industry — feels a degree of professional pride. "We should celebrate what we get to do. Our agency goal to be the foremost creators of ideas to move people to live healthier lives gives us great pride in our work, which in turn helps draw great talent from outside healthcare."
Scroll down to see the next article