May 01, 2013
Social media stars make their moves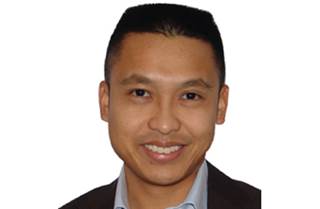 Two of the pharma social media world's biggest names made career changes in March.
Shwen Gwee, who was VP of digital health at Edelman, has moved to Chandler Chicco, where becomes Chief Digital Officer. He will head up Chandler Chicco Digital, with responsibility for digital strategy across the inVentiv Health subsidiary's shops. He's also part of the network's leadership council and the inVentiv digital and innovation group.
Gwee's is a new position. Ritesh Patel, InVentiv's global head of digital and innovation, was Chandler Chicco's global digital and social lead from 2009 to 2012, but Gwee said his role is "slightly different." He said his long-term focus is on "driving innovative product services," and finding a way for CCC's agencies to put "digital and social in an integrated way into every offering."
Last June, Chandler Chicco announced it would add a new division composed of its digital strategy unit and Kazaam Interactive, which the company acquired last year. Dubbed Chander Chicco Digital, the new unit aimed to offer integrated social and digital programs including website development and hosting, CRM integration and mobile app development.
"Kazaam uniquely marries pioneering technology expertise with a deep understanding of the pharmaceutical sector," said CEO Bob Chandler at the time. "With this acquisition, inVentiv Health will be able to provide its clients with comprehensive digital solutions."
Meanwhile, Fabio Gratton left Ignite Health, where he was chief innovation officer and a founding partner, to spend time with his family, but the 14-year veteran of digital health vowed in an email: "I'll be back." In his stead, Ignite VP of connected health AJ Triano will lead the innovation lab that Gratton founded and ran while continuing to plot strategy for the firm's mobile team.
Gratton and Gwee are MM&M Editorial Advisory Board members.
Scroll down to see the next article