April 16, 2018
Spectrum brings on biopharma, biotech, creative execs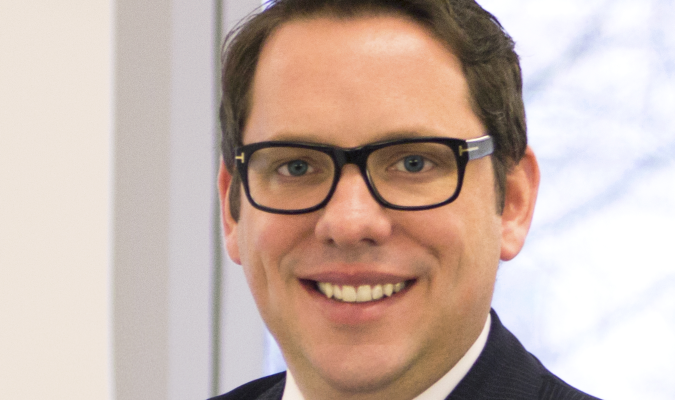 (Spectrum president and CEO Jonathan Wilson)
Spectrum has beefed up its biopharma, biotech, creative, and media leadership with five senior hires in the past month.
The appointments include Kelly Cacioppo as EVP of biopharma, Janet Graesser as EVP of biotech, Justin Rubin as executive creative director, Lisa Josephy as SVP of biotech, and Dawn Maniglia as SVP of media. All five have joined the agency in the past month.
The positions are newly created.
"Clients are recognizing that some of the traditional PR agencies can do creative, as well, and there's a sense that they can do it a little quicker than traditional advertising agencies," said agency president and CEO Jonathan Wilson. "We recognize the world is changing and communications need to be visual, audio, or have great graphics, too."
Four of the five hires joined from the agency world, including Cacioppo and Josephy from Marina Maher Communications, Rubin from Juice Pharma, and Maniglia from VegaPR. Graesser joined from an in-house comms role at medical device maker Cordis.
Cacioppo will be a senior leader in the biopharma practice, which works with large, blue chip pharma companies. Graesser and Josephy will be part of the leadership of the biotech team. The firm has also split its biotech practice into two parts, one each focused on early and traditional biotech companies, said Wilson, who was named to the CEO role in late 2016.
The appointments also added leaders to two of the agency's shared services teams that work across the five practice areas, media relations, and the firm's creative, digital, and social team, The Lab. Wilson said the firm needed a seasoned leader such as Rubin in an executive role as clients demand more creative services.
"There's a coming together of communications disciplines," said Wilson. "We're focused on fully integrated communications led by a strategy first and channel agnostic method."
Scroll down to see the next article