July 09, 2018
StoneArch | 2018
The first pitch meeting attended by StoneArch's new president, Marcia Miller, came shortly after she joined the agency last October. The client was the international division of specialty device behemoth Teleflex, and Miller came out of the meeting awed by the depth of knowledge her team displayed.
Teleflex was one of 14 accounts StoneArch gained in a 2017 marked by transition. Former president Jessica Boden exited and joined 2e Creative. Miller herself joined from Optum, where she had been SVP of corporate marketing and brand.
Miller describes the transfer of power as "seamless," largely because she was able to spend time with Boden before the latter's departure. The first thing Miller noticed after coming aboard was that the StoneArch team "didn't realize how talented they were." She sought to rectify that by empowering them in meetings, refocusing the independently owned company on what its staffers were best at — distilling complex medical information into an engaging story — and building strategy around that.
"We are steeped in health information, and it's complex and highly regulated," Miller adds. "How do you get deep in the weeds, but still ladder up into something clear, concise, and compelling? We're seeking that balance between heavy, info-rich content and creativity."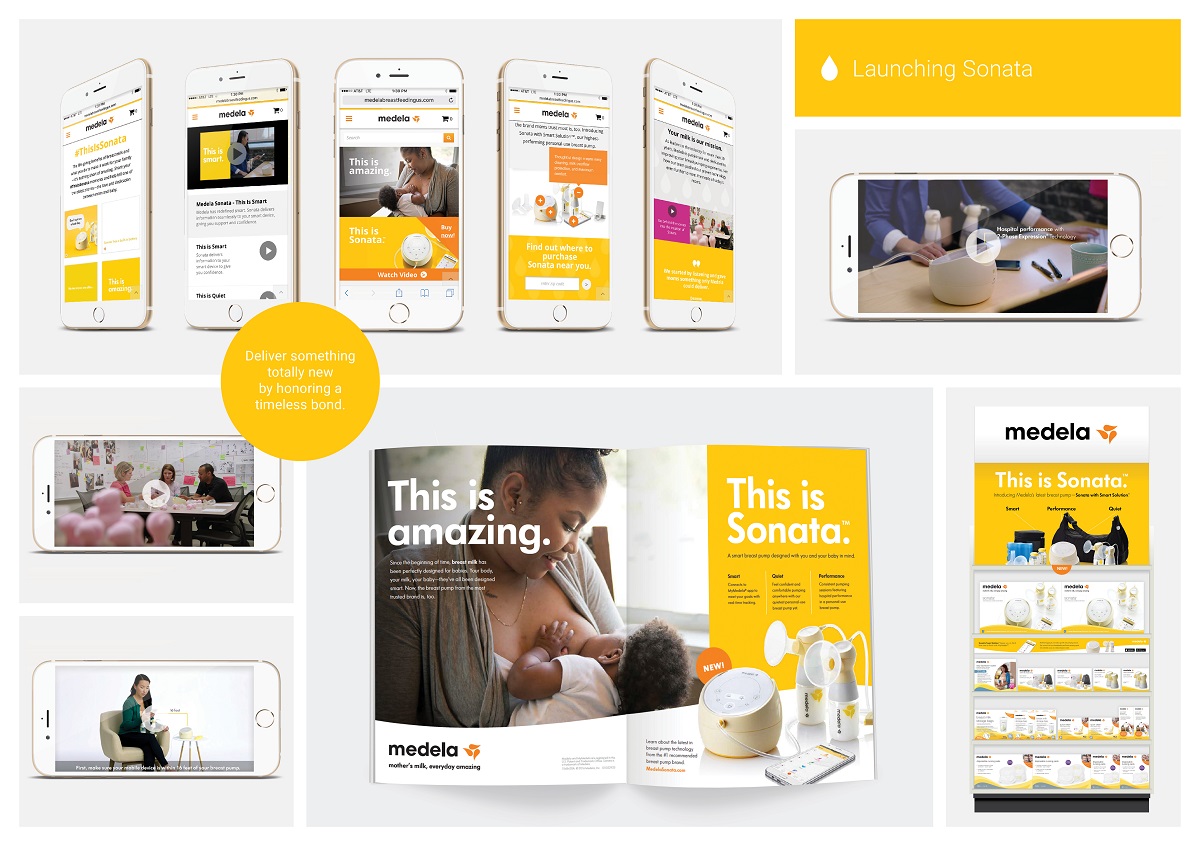 The result is StoneArch has "broadened and deepened the way we talk about ourselves," Miller says. Since she took over as president, StoneArch was named AOR for five clients and bolstered its capabilities in creative concepts, digital distribution, and content-rich experiences, in addition to strategic branding.
"We are at our best when we are an extension of the client's marketing team."
After a down 2016, revenue increased 3.1% to $10.1 million, while staff size increased from 36 to 40. A majority of StoneArch's growth last year came from new accounts, but the company deepened its relationship with several key clients, including 3M and Medela, including work on the latter's Sonata breast pumps.
Miller says 2017 was a strong year for laying the foundation for what kind of company StoneArch will be moving forward. As an example, she cites the work the agency has done for Bind, an early stage health insurance plan that has developed an on-demand, deductible-free insurance scheme. StoneArch developed a brand identity for Bind that will be rolled out nationally this year. "The best agency partners are those that are in it with you. If something goes wrong, are they going to help you solve the problem and move forward?" she says. "That's the type of firm we want to be."