July 05, 2016
Sudler & Hennessey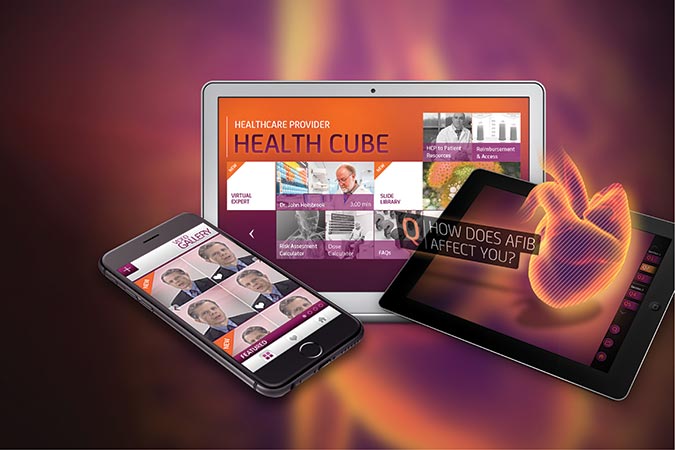 Despite a handful of client challenges that hit at the mid-year point, Sudler & Hennessey closed out 2015 north of $100 million in revenue, essentially matching its 2014 performance. But even as it dealt with those challenges, the company was busy expanding its already-huge footprint with a smattering of key acquisitions, refocusing its deliverables and laying the groundwork for what a hoped-for epic 75th anniversary celebration.
Sudler rounded out its talent pool with the March 2016 acquisition of Viscira, a full-service digital marketing and technology firm best known for its 3-D animation work. The firm's blue-chip client roster and substantial West Coast presence, among other factors, motivated Sud­ler to make the deal. "It was a natural fit," says Louisa Holland, co-CEO the Americas. "Viscira looks at how digital, video, and virtual reality can enhance our promotional and medical-education offerings," Holland explains.
When the two entities first sat down together, the energy prompted Sudler & Hennessey Worldwide chairman and CEO Jed Beitler to break out in an ear-to-ear grin. "The senior-management teams get along and are on the same page," he says. "But when you see lightbulbs going on with the creative teams, it's exciting."
Right before the ­calendar turned to 2016, Sudler picked up London-based System Analytic, which specializes in KOL-influenced mapping. Sudler plans to align the acquired company's expertise — and track record of working with pharma giants like Boehringer Ingelheim, Novartis, and Roche — with its own well-developed med-ed and scientific capabilities.
Even as it grew via the Viscira and System Analytic additions, Sudler experienced some internal changes in 2015. After a thorough analysis of the way the agency goes about its business, Sudler leaders rolled out a plan to refocus its deliver­ables and reorganize its many divisions and services.
Because the largest pieces of the business revolve around promotional and education and training offerings, co-CEOs the Americas Rob Rogers and Holland have each been awarded oversight of a specialty. They remain co-CEOs, but Rogers now oversees the promotional division (including all activities at the New York agency and Sentrix Healthcare Communications) and Holland the science and learning division (which includes sales training and medical education).
The move, according to Holland, was part of an effort to help clients navigate the increasingly complex world of healthcare marketing. "Just look at any brand over the course of its lifetime," she says. "The amount of data the brand generates is staggering. And figuring out how to galvanize the data and craft compelling stories around it is more important than ever before."
Not surprisingly for a firm with an ambitious growth agenda, Sudler bulked up its brainpower during the past year. Key hires included John Marchese, MD, New York; Mark Boulding, director of strategy, London; Jason Galla-Barth, head of digital, London; Abbie Pound, head of medical communications, London; and Peter Bernard, MD, Sydney.
Since Sudler's realignment, business pitches have been populated with unique ideas and pollinated with crossover opportunities. Beitler suggests the uptick in multidisciplinary collaboration is more than just a fly-by-night trend. "Maybe the medical-education and the training teams work together and produce an atypical pitch that clients aren't expecting," he says. "Even if the client hasn't asked for the new approach, they're certainly receptive to it."
Rogers believes Sudler's cross-platform thinking speaks both to the trend of more fluidity in the workforce as well as to a recurring theme in today's world. "People want to move in and out of different divisions and across different locations," he observes. "It's an approach that resonates with our employees, particularly with millennials."
Holland, for her part, says shaking up the Sudler approach transcends the agency's walls and reflects the challenges with which clients are forced to contend. Take the lifecycle of a brand, for instance: Agency involve­ment often spans from well before approval to way beyond it.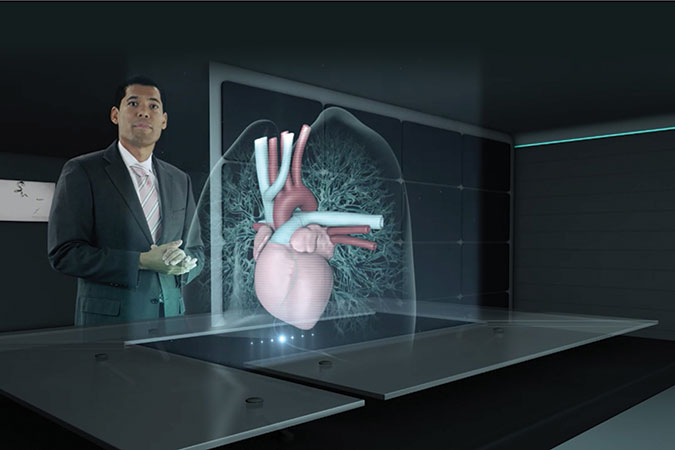 "How clients connect the dots along the way is critical," Holland explains. "The most crucial times for a brand are the R&D phase and the end of the lifecycle. To help them, we need to be nimble. No one set of skills can help our clients with those two phases."
To demonstrate the power of the Sudler approach, Beitler points to an undisclosed client's diagnostic product. In order to experience the product as though they were patients themselves, a handful of staffers purchased the diagnostic.
"The client did not ask them to do this," Beitler notes. "What we learned from the trials and tribulation of the consumer experience — from the call centers to the educational pamphlets — was unbelievable."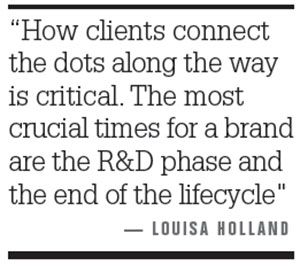 The client, according to Beitler, took copious notes about the agency's experiences with the product. "We don't always have a chance to experience the issues and challenges firsthand, but in this case we did," he continues. "We've noticed a renewed sense from our more aware clients that business as usual is not going to cut it anymore."
Though Sudler has been physically present in China since 1999, new challenges in the marketplace presented another opportunity for the agency to apply its formula. Specifically, the Sudler team recognized the roadblocks clients and physicians encounter in terms of communicating with one another and sharing information. "It's not as easy as we thought it would be," Beitler admits.
To that end, Sudler established Doctor Link, which addresses the communication issues via enhanced connectivity and resource sharing. "We're ahead of the subscriber goals already," Beitler says.
As they prepare to celebrate the company's 75th year in business, Sudler leaders have cooked up something special. "We enjoy celebrating our history and heritage," Rogers notes. "But for this anniversary, we're looking forward by celebrating how we'll continue to survive for the next 75 years." To commemorate the occasion, Sudler is hiring 75 recent graduates and sprinkling them across various locales. The aim, Rogers says, is for "a new generation to carry us the next 75 years."
Beitler admits the eight-week apprentice program is a bit offbeat, but insists its focus on individuals who are ready to jump into the workforce — rather than interns in the middle of their education who can only stick around for so long — will pay off, both for the individuals and the agency. A rigorous curriculum, devised by current staffers during after-hours sessions, will usher the newbies through eight hours of weekly training, in addition to time spent working alongside a mentor in their corresponding department. So far, six of the apprentices have been offered full-time positions.
"It's a great way to celebrate our birthday," Rogers explains. "It's been such a success so far that we're discussing doing it again ­outside the anniversary celebration."
Scroll down to see the next article