November 05, 2014
The Growing Prevalence of Affordability Messaging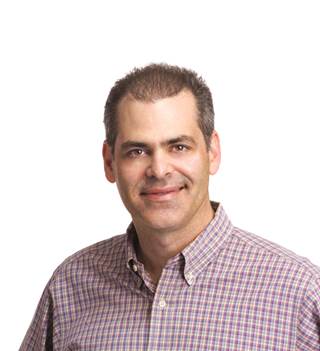 With smaller pipelines, fiercer generic competition and increasing regulation, the healthcare marketplace looks quite different today than it did 15, 10 or even five years ago. Promoting a brand's clinical profile is often no longer enough to move the prescribing needle. Today, affordability messaging must emerge as an integral part of a brand's story.
I remember my first encounter with affordability messaging, which occurred about a decade ago. We needed to design a copay cardholder for a diabetes therapy – a glorified pocket with a panel or two to explain how patients could save money on their prescriptions. Something like, "Simply take this copay card and prescription to your local pharmacy and save!" For me, the tactic represented the start of fundamental shift toward addressing medicine costs directly, a trend that has steadily gained traction over the last decade.
Sure, physicians primarily make prescribing decisions based on a medicine's clinical profile. But in today's increasingly complex medical environment, it's no guarantee that the branded medicines prescribed will be dispensed as written.
Today's knowledgeable patients often ask their doctors for generics and other cost-effective options. Since physicians are aware that negative evaluations can impact their practices, they may honor their patients' requests whenever possible.
Patients also typically need to be pushed to the pharmacy to pick up their prescriptions. Need proof of how challenging this is? This year, the AAFP reported that nearly a third of patients fail to fill first-time prescriptions. And when patients do make it to the counter, their pharmacists often call back the prescribing physician and ask to switch from a branded product to a less expensive generic formulation.
Patient savings programs are appearing not just as "nice-to-have," but as "need-to-have." They help address some of a brand team's biggest challenges: increasing generic competition, low patient adherence and reaching HCP customers.
The result is that today's conversations between sales reps and their HCP customers often include talk about a drug's savings offer. And on the non-personal/digital front, many of pharma's biggest brands are putting cost savings front and center.
Check out Abilify.com for cost-savings messaging that persistently hangs around during a patient's site visit. Then stop by Cialis.com and CialisMD.com, where you'll find prominent mention of a free 30-day trial targeted to patients and physicians. Branded drugs now launch right out of the gate with savings programs. For example, Otezla (approved this year for plaque psoriasis and psoriatic plaque psoriasis) offers a $0 co-pay for eligible patients.
Of course, designing an affordability program from the ground up demands the collaborative efforts of an experienced team. As savings programs become more complex (e.g., using call centers and giving patients multiple ways to enroll), this has become a specialized skill.
Finding creative ways to promote a brand's affordability requires careful work within narrow parameters. When you're developing affordability messaging, clarity wins the day. However, within that cost-focused message, it's essential to keep the approach fresh, whether with an elegant infographic or an innovative new tactic.
Remember that by addressing affordability, you'll allow HCPs and their patients to more fully appreciate the clinical profile and distinction of the brand itself.
Jeff Perino is creative director at Triple Threat Communications
Scroll down to see the next article