August 01, 2013
Tomasi turns P&G into a sleep giant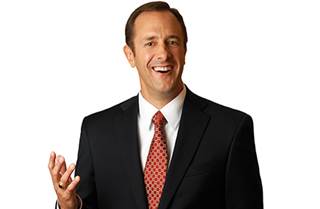 Dave Tomasi
Vicks North America marketing director
2009–2012
Marketing dir., global, Vicks, PUR Water Filtration, P&G
2006 –2009
Assoc. marketing dir., Costco Customer Team, P&G
1997 –2006
Asst. brand manager, Pampers & Luvs, Kroger Customer Team, Dawn/Joy/Ivory
Dave Tomasi has spent his entire 16-year career at Procter & Gamble, during which his market assignments have spanned products from diapers to dish liquid. But a few years into what was then his latest role—global marketing director for the century-old Vicks franchise—P&G decided to diversify its product line yet again by launching an OTC sleep aid.
Tomasi had soldiered into new territory before. A 1991 graduate of the military academy at West Point, he had entered the US Army as a field artillery officer. Six years later, he exited with the rank of captain—picking up an MBA along the way—and entered the corporate world.
How did the army groom him for his job? "My experience in the military probably benefits me the most in leading an organization," Tomasi says. He treats each team member as an "owner" of their area of responsibility. "By empowering them and encouraging them to always bring [their] ideas forward, that unlocks the potential of the total business."
The way the marketing vet approached the OTC sleep sector is itself worthy of study. "In our research, we discovered [OTC sleep] was a half-a-billion-dollar category…but for several years prior to our interest, the category hadn't grown," says Tomasi. "We also thought it was a category that if we found the right solution, we could enter and re-establish growth."
About 25% of consumers suffer from occasional sleeplessness. The research found that "the majority of [OTC sleep aids] also contained a pain reliever," Tomasi says. "A lot of consumers we met…were just looking for a sleep product." P&G felt it had the right equity with Vicks Nyquil, which has long stood for "'best sleep with a cold.'"
Its entrant, ZzzQuil, is similar to Nyquil in name only. Its active ingredient, diphenhydramine HCl, is a first-generation antihistamine that's FDA-approved as a non-prescription sleep aid. Other single-ingredient, non-Rx sleep aids are also built on the diphenhydramine platform—Chattem's Unisom, J&J's Tylenol Simply Sleep, Omega's Nytol and Prestige's Sominex.
But by the third month after ZzzQuil entered the market last July, it had achieved the top share position, says Tomasi, and in its first year on the market, the branded OTC sleep category grew from $500 million to $650 million, with the majority of that growth attributable to ZzzQuil. "Before we launched, ZzzQuil household penetration was about 15%," reports Tomasi. "Currently, household penetration is 17%. So we have definitely reached new consumers."
P&G's edge was to make the category approachable. There was a funny DTC campaign—"sleep is a beautiful thing"—showing people as they snooze in TV commercials, magazine ads and Sunday newspaper inserts. (Publicis Kaplan Thaler is lead agency.)
The National Sleep Foundation, a partner, helped with consumer education. And, thanks to involvement with retail partners, consumers saw an extension of the advertising in displays and at-shelf.
In January, P&G launched the brand into social media. Its Facebook page had 165,000 friends after three months, the Twitter feed 6,500 followers. Year two will feature ads with actress, mom and sufferer of occasional sleeplessness Katherine Heigl.
"We wanted to take what's working and amplify it to reach more consumers with an even more relevant message that would break through the clutter," says Tomasi.
Tomasi grew up outside New York City in the town of Carlstadt, NJ. He says his older brother, also a West Point grad, inspired his military turn.
His biggest challenge going forward? "We know there are consumers we still need to reach with our message, and we know we have retail partners who believe that there is continued category growth still yet to happen."
Scroll down to see the next article