April 01, 2013
TRUE Health + Wellness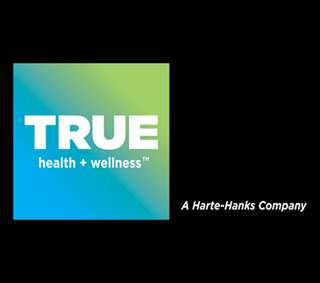 Company Profile
In point of fact, the game has already changed.
The dynamics of the digital/social market in which we all now operate dictate that brand relationships are formed and maintained at the discretion of the individual customer—be they the physician in their daily practice, the nurse in the hospital, or the patient and their caregiver.
Consequently, biopharmaceutical brands face an unprecedented burden to engage with individuals within their target audiences, relevantly. In a manner that's mindful of the individual's particular needs, accessible within their specific availability, and responsive to the idiosyncrasies of their day-to-day behavior.
That's why TRUE Health + Wellness exists. Our business is built around the synthesis of Brand AOR + Relationship Marketing disciplines, each informing and reshaping the other to help build and articulate brands that are better equipped to connect with individuals in the marketplace.
It's a mindset that helps us move past the ­encumbrances of the usual agency thinking, allowing us to deliver seamless integration and resulting efficiencies that benefit both timing and budget.
As a Harte-Hanks company, TRUE Health + Wellness retains the global scope, broad resources, and world-class data and analytics expertise of a worldwide leader in integrated, multichannel, data-driven solutions.
Services and Offerings
Brand Strategy
Engagement Strategy
Branding
Conceptual Development
Visual Design, Copy and Content
Media Placement
Analytics
Digital Innovation
Relationship Marketing
Enablement Platforms

What will be the game-changing trend over the next five years?
Changing audience dynamics will continue at an accelerated pace, making the need to ­engage individually more critical for a brand.

We'll also see a radical shift in the core economics of the pharmaceutical industry. Issues, such as demonstrating value or addressing the interdependence of the provider, patient, payer, and brand in that value chain, point to the need for a shift to an individually targeted approach to marketing a brand. By relevantly meeting the individual's needs, a brand influences positive outcomes. The brand's challenge to effectively deliver individually is formidable, but is far outweighed by the opportunities for business growth.
Address 777 Township Line Road, Suite 300, Yardley, PA 19067 Phone 215-944-9522 (Anne Stroup) Website www.truehw.com Email anne_stroup@truehw.com

Scroll down to see the next article