November 22, 2013
UK, Brazilian ads take top honors at Globals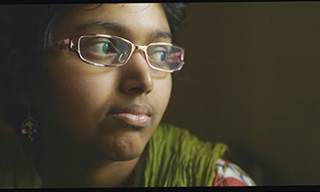 An organ-donation campaign with a Brazilian football tie-in, and a UK managed-access company's series of documentary films, took top honors at the 2013 Global Awards earlier this month.
Among US awardees in the 19th edition of the world-spanning competition were American shops Area23, part of IPG's Drafctfcb Healthcare, for its HCP effort on the brand MeDS Pump, and Havas's Arnold Worldwide for teen-facing work on behalf of the anti-tobacco group truth. The Cementbloc also took home several awards, as did inVentiv's GSW Worldwide. Digitas Health and DeVito/Verdi each scored one award.
Grand-Global winner Langland's mixed-media campaign to professionals, "I did this with IDIS," addressed the challenge of uniting IDIS's company message and the hopes and fears of people. A BAFTA-nominated director shot a series of documentary films that take viewers on a journey across the globe to explore people helped by IDIS, an expert in global managed-access programs that help connect patients with drugs outside of the clinical trial or commercial setting.
UK-based Langland also won Global Healthcare Agency of the Year, with eight awards and 24 finalist certificates. And for the second year in a row, McCann Health earned the title Healthcare Agency Network of the Year, with its shops taking home three Global Awards and 23 finalist certificates.
The other Grand-Global winner was the consumer-oriented Ogilvy Healthworld campaign "Immortal Fans," which inspired Sport Club Recife fans to become card-carrying organ donors, spurring a 54% increase in donations in a year. One Brazilian summed up the sentiment engendered by the effort: "When I donate my organs and my lungs to a guy from a rival team, he will breathe Sport Club Recife!"
All told, juries recognized winners from 21 different countries with two Grand Globals, 36 Global Awards and 152 finalists. Two awards ceremonies were held in New York City and Sydney, Australia. Click here to view all the 2013 winners and finalists (finalists start on page 4).
Scroll down to see the next article