October 03, 2014
Using Performance-Based Pricing to Tap Gold in Mature Products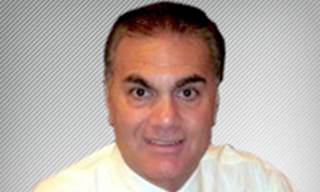 The need for accountability in promotional spending in the pharmaceutical industry has never been greater. Pharmaceutical companies are demanding greater accountability from their suppliers, vendors, and business partners. An emerging marketing model – performance-based pricing – is now offering just that.
A pharmaceutical company's goal – especially for early to mid-lifecycle brands – has always been to invest heavily to drive revenues and profits. The strategy for mature brands, however, tended toward managing these products for the earnings they produce, investing little if anything in growth.
However, as challenges to drive top-line growth increase and traditional promotional tactics are less reliable means to that end than before, pharmaceutical companies are looking across their entire portfolio to ensure that all brands attain their full commercial potential, from launch through LOE. Doing so, however, requires a business model that eschews heavy up-front promotional investments made with the hope of earning a sufficient return, in favor of a model where the majority of promotional expenses are made only after the desired business results have been achieved.
To paraphrase a quote from the Old West, there is gold in those hills, with the proviso being that someone is willing to expend the energy and resources to dig for that gold. In the performance-based, or "Gain Share" models, the pharmaceutical company's partner in promotion does the majority of the digging while the company reaps the majority of the rewards.
In fact, these new types of "gain-sharing" deals are proving so valuable that pharma companies are moving more of their medicines' promotional efforts toward a gain-sharing strategy much earlier in their life cycles as well -- into the earlier and middle stages alsol, as they look to transfer risk to a willing and able partner with the skills, knowledge, and assets to drive appropriate use of their brands.
The gain share business model links fees with important performance metrics, thereby providing the necessary accountability for achieving business results. This ensures that promotional investments produce the outcomes that matter for the pharmaceutical business.
This model represents the perfect alignment of interests: both parties, the pharmaceutical company and its promotional marketing partner, are driven and incentivized to achieve real growth; if a pharmaceutical company's Gain Share marketing campaign is not performing according to expectations, the company is under no obligation to pay any additional fees.
Choosing the right key performance indicators (KPIs) for the business is critical. For instance, if a pharmaceutical company needs an integrated digital campaign to drive new prescriptions, open rates should be a secondary KPI, at best; measuring a lift in new prescriptions via a test and control group is a better benchmark of performance. An open-rate KPI merely values engagement, while a script-based KPI values actual revenue.
We predict that these models will soon become the norm in the pharmaceutical industry, rather than the exception. Pharma companies need the best probability of success for any investment they're making in the promotion of their brands – across the entire product lifecycle. Performance-based gain share models fulfill that need in every respect.
---
Joe Caso is the Chief Relationship Officer at
Physicians Interactive
. He can be reached at
joe.caso@physiciansinteractive.com
.
Scroll down to see the next article