February 18, 2015
W2O Group acquires Los Angeles boutique shop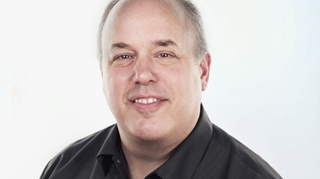 W2O Group announced early Wednesday that it has acquired ARC2 Communications & Media, a Los Angeles-based boutique shop with expertise in healthcare, entertainment and content marketing.
W2O Group President Bob Pearson told MM&M that the agency wanted to round out its West Coast network as well as bolster its content capabilities. "We see a lot of potential in healthcare. We think there's a lot of room for innovation in content—and when we think of the content capital of the world, we think of Los Angeles," he says.
The addition of ARC2 will give the agency a presence in Los Angeles, San Diego, San Francisco, Silicon Valley and Seattle. "This is the first time we've had a network up and down the coast," Pearson notes. The W2O Group counts WCG, Twist and BrewLife among its agency brand holdings.
ARC2 will be folded into W2O Group and lose its moniker as part of the deal, the terms of which were not fully disclosed. Overall headcount is not expected to change, according to Pearson. ARC2's chiefs, Christine Cassiano and Andrea Rothschild, will become part of W2O's leadership team. Pearson declined to comment on their potential titles, saying W2O is more focused on acquiring talent than categorizing it.
W2O likely hopes to leverage Cassiano's entertainment background (she previously worked at Sony Pictures) as well as Rothschild's biotech experience (at and with companies like Amgen) to foster new offerings for clients.
"We've known them both for years," Pearson says "They both have a strong background in healthcare and have worked closely [in that industry] as well as in entertainment. We think we can innovate faster for our healthcare clients if we're bringing [new ideas] from outside healthcare and pulling those lessons into healthcare as quickly as possible."
Scroll down to see the next article