August 30, 2013
Weber Shandwick brings on veteran PR hand Smirnoff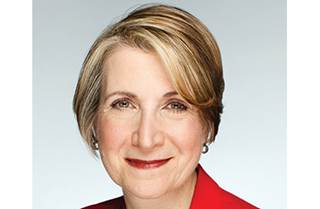 PR Firm Weber Shandwick announced that Susan Smirnoff will join its health practice as EVP/senior counselor.
Smirnoff joins Weber from another New York-based shop, Ruder Finn, where she co-led its US healthcare practice in addition to working as a senior counselor on the healthcare and corporate communications teams. She also serves as president of the board of trustees for CancerCare, a cancer patient support network.
Smirnoff brings with her extensive experience in oncology and neuroscience. Laura Schoen, president of Weber Shandwick's healthcare practice said in a release: "Susan's passion for science and her commitment to delivering programs that impact patient outcomes is a perfect match to our culture."
That commitment will be tested as news came in July that the US Department of Health and Human Services (HHS) added $33 million to the agency's contract, in an effort to further awareness of state health insurance exchanges, reported PRWeek. Earlier this year, Weber also won a contract from Covered California—the organization running the state's health insurance exchange. The $12 million contract includes creative development, social media and collateral materials through April 2015.
Smirnoff's experience also encompasses "disease awareness, life-cycle brand programs, promoting business alliance, supporting clinical trial recruitment and addressing the communications challenges of Rx-to-OTC switches," the agency stated in the release.
In May, Weber added a specialty shop to its offerings: Element Scientific Communications.
Scroll down to see the next article