April 01, 2013
WorldOne Interactive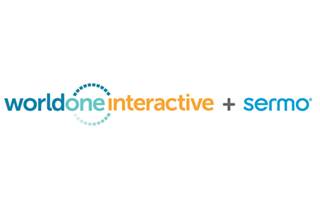 Company Profile
As the Global Engagement Group of WorldOne, Inc, the leader in healthcare data collection, insights and intelligence, we combine 13 years of trusted global physician communication with progressive digital engagement and intelligence models.
In 2012, WorldOne Interactive acquired Sermo, enabling global engagement & collaboration amongst millions of online medical professionals, resulting in real-time insights and opinions on issues and trends across the healthcare landscape.
Our Global Networked Community is 100% opt-in and fully verified comprising over 1.8 million healthcare professionals spanning 80 countries, including more than 385,000 US physicians and 1 million US healthcare professionals.
Services and Offerings
Targeted Engagement
Community (Sermo) / Gaming (DocTANGO) / Media (MedNOW) / Mobile (featuring iConsult)
Healthcare Marketing Intelligence
MedLIVE / Surveys / Panels / Data
Our focus is on identifying emerging trends and investing in new technologies to power our differentiating services.
Our Group offers a range of proprietary social gaming, community, promotional, intelligence, and media solutions.
Innovations
Our suite of INTELLIGENCE & ENGAGEMENT services can be applied locally or globally.
DocTANGO™ > Competitive Education
DocTANGO™ is shaping the emerging healthcare professional marketing category, Competitive Education. By converting brand science into sport, marketers benefit from driving targeted promotional engagement, deepening HCP education, deriving real-time crowd-sourced data, and supporting forecasting initiatives.
MedLIVE™ > FastResponse Market Intelligence
MedLIVE™ is the industry's fastest and most cost-effective self-service HCP intelligence platform.
SERMO > Social Signaling
Sermo is the #1 ranked social site for US MDs with over 2.3M comments and 40K hours of rich discussion per month, and growing. Sermo enables open, clinical, peer-to-peer collaboration across web & mobile.

What will be the game-changing trend over the next five years?
The evolution of communication technology, early adoption by HCPs and bolstering of bandwidth will continue to validate new forums, vehicles, devices and media that offer alternative opportunities to disseminate brand science in differentiating ways. MD-only social networks that can scale and establish trusted environments for clinical conversation (ie: Sermo) will represent even more powerful and relevant opportunities to deliver eResources. Further, newer gamified platforms like DocTANGO that leverage the competitive nature of HCPs and create alternative and impactful educational experiences that are fun and engaging will amplify education, promotion, engagement, intelligence, and forecasting opportunities.
Address 200 Park Avenue South, 13th Floor, NY, NY 10003 Phone 212-418-5218 Email interactive@worldone.com Websites worldoneinteractive.com, sermo.com, MedLIVE.com Twitter @W1_Interactive LinkedIn Company Profile WorldOne ­Interactive New Business Contact Mike Marett > michael.marett@worldone.com
Scroll down to see the next article