April 01, 2007
Xchange, Part of CommonHealth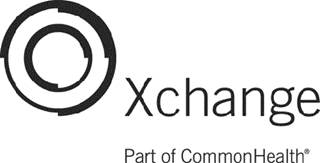 Lanidex Plaza
Parsippany, NJ 07054
Contact:
Nancy Barlow, President
Phone:
(973) 463-6788
Email:
nbarlow@commonhealth.com
Web:
www.commonhealth.com
Integrated online and offline campaigns re-personalize healthcare.
Xchange
is CommonHealth's full service CRM agency dedicated exclusively to the healthcare industry. Combine the best practices of traditional direct marketing with a deep understanding of the healthcare marketplace to create a hybrid called CRxM™. CRxM™ can motivate healthcare stakeholders to desired behaviors using innovative, action-oriented programs. Capabilities include: strategic and tactical planning, creative execution, program management, and ongoing evaluation & analysis.
Scroll down to see the next article