May 01, 2015
At Work With: Al Topin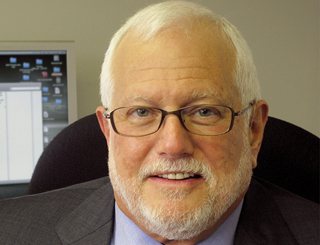 Q: What was your biggest break?
I was fortunate to start in marketing on the client side. It gave me a broader context for understanding our role from a client's perspective and gave me insights into the multiple-level demands and issues that our clients face every day.
Q: What are the best and the worst parts of your job?
Over the years I have taken great joy and pride in watching our people grow both personally and in their careers.
Q: Who is the person you admire most in your area of work?
While there are many "greats" and hall of famers in the medical advertising business, I think the real heroes of our business are the unsung staffers who actually do the work (often late at night), care intensely about the ideas and quality of execution and, often under unreasonable deadlines, get great work out the door on schedule.
Q: How long is a typical meeting with clients?
I think clients would agree … the "typical" meeting is usually too long.
Q: Does your office have a favorite lunch or after-hours place?
Unfortunately, the most common lunch place for our office is at our desks. Not quite the image of advertising that you get from TV, but a reality of the business today.
Q: Where did you go to college and did it help you prepare for your career?
I went to Washington University in St. Louis and Medill at Northwestern. While I learned the theories behind the business, nothing can prepare you for advertising until you actually experience the real-world combination of clients, agencies, budgets, deadlines and personalities.
Q: What books are your currently reading?
Humans of New York.
Q: Where will you be in five years?
Hopefully, somewhere near a palm tree.
Q: If you were to write a book, what would its title be?
The Last Thing the World Needs Is Another Book.
Scroll down to see the next article