October 15, 2012
4 rules of good taglines for brands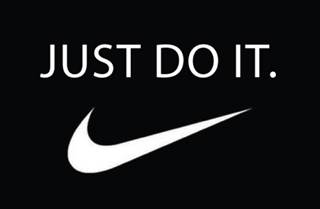 The Miller Brewing Company thinks taglines should be utilized to define your brand and/or company and differentiate you from the competition. Taking the following 4 pointers into account will help you craft a strategically sound, effective tagline.
1. Inspirational, but maintainable
Brand managers typically have a vision when this stage of development is initiated. Whether they involve brand characteristics or personalities, descriptors reside on paper or in the minds of the brand team (and agency).

2. Descriptors
, along with the brand's
positioning
statement
and
campaign,
can be pulled together to create your stamp in the market place. It's important to ask yourself before finalizing,
Is this tagline ownable and achievable?
3. Memorable and customer-driven
When customers flip through a publication, sort through their mail, or watch a commercial, a brand's core message, logo, and tagline (if developed) should be easy to recall.
I was watching TV earlier in the week and saw two Miller Light commercials. One was the skinny jeans spoof, and the other touched on our current texting craze. OMG - LOL. Both commercials successfully promote the idea that Miller Lite has more taste than standard light beers and leveraged a clever tagline.
In my opinion, "Taste Greatness" is brilliant because it has many angles. The Miller Brewing Company is indirectly making a superiority claim, and challenging nonbelievers to partake in a cold, tasty, satisfying beverage.
4. Test prior to rollout
Taglines are customer-focused and convey what's special about a brand. Test them along with your messaging.
Surprisingly, tagline explorations are reasonably inexpensive when compared to other big initiatives, such as sales aid and website developments. It's worth every brand manager's budget to invest in and test tagline options with launch materials.
Taglines will be part of all future brand communications, so test them to get just the right wording.
So, remember that a few simple words can effectively convey your brand promise and assist with brand recall.
It takes time to establish a brand in the marketplace.
It's important to stick with your tagline (if you opt to create one…read a different viewpoint on taglines by Frank Powers) over the years. Sound strategy and repetition can go a long way in your marketing efforts.
>> Click here to return to Brand Incites blog page
Scroll down to see the next article