June 17, 2013
5 tips to creating "The Most Interesting Brand in the World"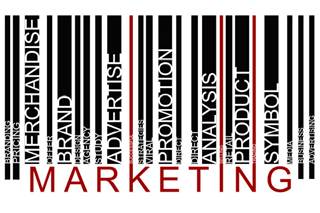 No simple formula exists for maintaining a brand's endurance, but following these 5 guidelines may help you keep your brand memorable and fresh.
It can be difficult to maintain an exciting brand image. Although not every brand can be "the most interesting brand in the world," sticking to the basics, understanding the needs of your audience and seeking opportunities to refresh your brand can make a substantial impact. These pointers should keep your brand in the spotlight:
1. Introduce new information
Maybe you don't always send direct mail, but when you do make sure your information is new and enticing.
Sure, some pieces will need to touch on more than a few cursory points. Your detail aid, for instance, will serve as your messaging Mecca, but not every tactic needs to convey the whole story. Dissect the different aspects of your brand story and choose the messages that are most important for you to get across.
2. Execute new tactics
It goes without saying that people crave new.
Keep your audience intrigued by sharing something different every once in a while. If you've done a newsletter for the past 3 years, consider adding an office poster or a tear pad to the mix.
And here we segue into the next point…
3.
Keep up with the trends
How many times have you checked your Twitter feed today? The people you're trying to reach are doing the same thing. In fact, '"The average person on Twitter reads around 200 tweets a day," says Jeffrey Powers, a popular blogger and podcaster.
According to Forbes, more smartphones than PCs were purchased in 2012. Technology is changing so rapidly, and we're adapting with it.
This constant shift demands that your brand adapt to its environment and that the tactics you create fit into people's busy lives. In a world where online shopping and mobile bank deposits rank supreme, you need an app to help you keep up.
4. Introduce a new creative iteration
Many of advertising's most successful campaigns have been around a long time. They have lasting power. We've seen the Dos Equis Most Interesting Man in the World many times, but he keeps getting more interesting. It's because he has an ever-changing, ever-evolving story. It also doesn't hurt that he's funny.
Geico's gecko has also been around for a while. He was born in 2000, which makes him 13 years old and still very effective. The company continues to reintroduce the icon, and even amidst Geico's other campaigns the gecko may be the company's most recognizable icon.
Having multiple executions of your brand imagery not only refreshes your brand, but it continues to promote your brand under the same position, keeping it consistent while enabling it to appeal to new sets of eyes.
5. Nominate your brand for awards
This can be the icing on the cake after months or even years of work and love for a campaign. Whether you nominate your own brand or ask your agency to help, there are few things more rewarding than getting market and peer recognition of your hard work.
There are dozens of competitions on both local and national levels. Once you find one that's right for you, give it a shot and enter! Win or lose, you'll get some new exposure and you'll have a fun night out to attend the show.
Using these 5 tips will help you keep your brand fresh, memorable, and effective.
Scroll down to see the next article