May 30, 2012
6 secrets of great brand managers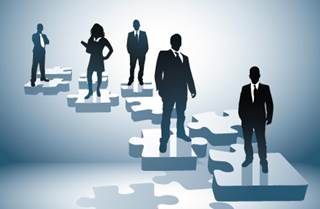 Good biotech marketers come and go, but those who are truly great have mastered these 6 steps.
1. Build a knowledge base
Healthcare marketers need to know their brand's data inside and out. Here's where it helps to hang out with doctors and scientists who don't mind if you badger them with questions.
But that is the easy part—there's also the competitive landscape, the history of the brand, market research results, products in the pipeline, and physician and consumer attitudes about the brand category.
Great brand managers become students of their brands, so that everything they do comes from a comprehensive grounding in science and a deep understanding of the space in which their brands live.
2. Listen to the audience
How many times have we gone to market research and been shocked by what the physicians, nurses or patients are saying on the other side of the one-way mirror?
It happens. A lot.
Great brand managers resist the temptation to work in a vacuum; they make it a priority to hear and consider what their target audiences are saying.
On the other hand, they don't act rashly on what they hear in research—they wait for the report, consider the big picture and resist changing a campaign based on the comments of a few grumpy surgeons in Wichita.
3. Think strategically
This is like saying, "Be successful." Everyone wants to do it but not everyone knows how.
Great brand managers bring knowledge, experience and insights to bear as they plan the short- and long-term strategies for their brands.
In healthcare marketing, plenty of brand managers come in fresh from the field. The best of these use their sales experience to inform their strategic vision.
They don't practice tactic-stacking; they ask key questions and carefully craft big-picture strategies that will change the marketplace and move sales for their brand.
4. Build partnerships
Launching, growing or promoting a brand is a huge undertaking.
Great brand managers build meaningful relationships with partners who can help them execute successfully.
The right agency partners are dedicated to the brand; they live and breathe it. They have a passionate commitment to groundbreaking creative and brilliant marketing strategies.
Agency partners represent a vast resource of experience, talent and skill that can be an extension of the brand manager's own vision. If your agency relationship is less epic than this, it's probably time to find a new partner.
5. Communicate clearly
Great brand managers are also skilled communicators. As the voice of their brands, they must negotiate internally with multiple stakeholders (medical, legal, regulatory, finance…).
They delegate to direct reports, report "up" to company leadership and nurture the work of agency partners. It's a complicated role, like being the hub of a wheel that needs to continually turn smoothly and efficiently.
The best brand managers make decisions easily and articulate clearly, respectfully, and intelligently with everyone on the brand team.
6. Act boldly
What will the FDA say? What are competitors getting away with? What will medical/legal allow?
Great brand managers listen to all these voices in their heads and are still able to push the envelope, push back and put something bold out there to establish a strong brand they can be proud of.
Practicing these 6 tips will help propel you to brand manager greatness!
Scroll down to see the next article