November 12, 2012
A 4-step strategy for online brand success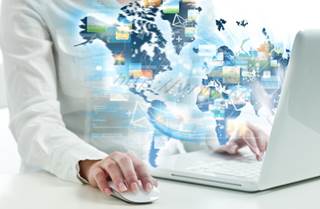 What you should know BEFORE your brand goes online
In our high-speed world of I-need-it-right-now attitudes, the internet is often our primary source of new information. If you don't make a favorable first impression, you lose your shot at capturing your audience's attention. That makes it more important than ever to build a strong online presence that reflects who you are as a company.
When it comes to web-based tactics, it is essential to evaluate your needs before you begin to carry out the work. Defining concrete objectives can help you make the smartest decisions about tactics, content, design, and functionality. There is a lot to choose from, and you don't want to waste your time investing in lost causes.
You'll want to establish yourself as an expert AND let your personality shine through. Finding the perfect balance, while remaining goal-oriented, will enable you to create a variety of successful executions on the internet.
Although there is no exact formula for success, there are a few universal items brand managers should consider.
1. Define your goal
Decide what you want your organization to gain from online resources. Consider the value of establishing sales metrics, conveying expertise, selling product, and being able to communicate with the customer. When it comes to choosing tactics, use only the ones that will help accomplish these goals.
Websites are essential in helping companies achieve almost every business endeavor. They are great for presenting information and showcasing products.
Tracking tools can help you discover which pages people are spending time on, and even where, geographically, people are viewing your website. Analytic tools can help identify potential new business leads.
Social media promotes interaction with clients, colleagues, and employees. Blogs can help define your company's personality and vision. Newsletters keep subscribers up-to-date. Choose wisely when supplementing your website. In this case, less is more. Stress quality over quantity.
2. Choose your audience
If you have a well-established business, you probably already have a good sense of your clientele. Make sure that the tactics you use cater to the needs and desires of your customers.
Information-seeking, product-seeking, and opinion-seeking people use the internet differently from one another. Learning about your client base can help you stay a step ahead, decide on the most effective tactics, and attract the right people to the right places.
3. Develop content
Always:
Provide useful information that will keep users returning for more
Speak a language your audience will understand
Showcase personality and style
Keep messaging current and accurate
Edit your content
Prove your company to be a credible resource
Strive to be an expert and to stay on top of trends
4. Establish functionality and design
Sometimes the best impression is to have no impression at all—at least when it comes to functionality. A straight-forward or conventional layout may give you a modest reception, but a difficult-to-navigate, slow-to-load website may be quickly dismissed or avoided entirely.
Place your contact information in a location accessible on every page. A locked navigation bar will promote ease of use, allowing the focus to be on your content. Keep it simple.
Leave the lasting impression to the design, where you can proclaim your brand identity. If you keep your branding consistent and prominent across all online tactics, you'll gain the recognition you seek.
Scroll down to see the next article