April 24, 2013
A play borrowed from the Silver Linings book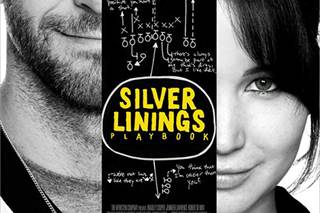 As marketers, it is necessary to keep in mind that every drug, device, and program we promote can benefit people who need our help.
The marketing of drugs, medical devices, and other healthcare-related items can become technical. And though the technicalities are important, it can become easy to forget that the whole industry exists for one reason—to help people.
You've probably heard about or may have seen Silver Linings Playbook. The critically acclaimed film is packed with A-list stars and boasts multiple Academy Awards, including Jennifer Lawrence's win for Best Actress.
But this film is more than a Hollywood blockbuster. The film aspires to educate the uneducated and convert ways of thinking—something that should hit close to home for the marketing industry.
In the movie, director David O. Russell portrays mental illness not as something to fear or to be scornful of, but rather as a struggle that touches the lives of many more people than one might realize. Mental illness doesn't need to be hidden from the world, and it certainly cannot be generalized, with all variations lumped into one stereotype.
Though the movie is a romantic comedy, its story exposes the vulnerability of genuine characters whose illnesses are more nuanced than the often stereotyped illnesses portrayed in similar films and understood by society. The movie presents a reality that many people never experience. But the fact remains that many people do experience these realities.
Silver Linings Playbook speaks specifically to the raw and extremely present nature of mental health disorders, but the idea is universal.
Any drug, medical device, therapy, or program we promote is equally as unique and important.
From the most rare of orphan diseases to the most common of illnesses—each deserves our attention, awareness, and acceptance.
Patient, professional, branded, and unbranded campaigns all set out to provide education and the potential for behavioral change. And the best marketers probably feel this same sense of purpose—in trying to reach real people who are faced with a real struggle.
The point is this: though patients may be anonymous to us, they are not anonymous.
This notion should be a driving force, an inspiration for everything we do. Awareness resources should strive to expedite a proper diagnosis. Sales aids should inspire a new prescribing option for a physician.
Any material produced and every effort executed has the ability to change somebody's life, even if it's just a little bit.
The healthcare marketing industry has a special opportunity—to be able to provide both the medical world and the general public with a new option, the right answer, or some help for (even if only seemingly) insurmountable patient obstacles.
A story like Silver Linings Playbook can put the work of the healthcare industry into a different perspective—perhaps in a way that can even refocus marketing strategy.
Most importantly, it can teach us all something about the work we do and the people it might touch.
Scroll down to see the next article