January 11, 2013
Calling a bit of BS on UX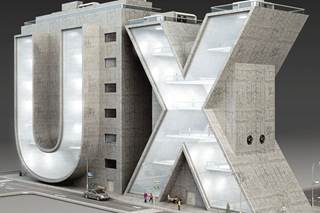 Expanding on your UX capabilities is impressive—but not at the expense of building memorable brand images.
This just in. My friend Jason, the digital back-end/front-end designer/programmer has just added a new slash to his title. UX expert. Cool.
Now, how you get to be an instant expert in a field that was invented yesterday is a bit unclear, but Jason tells me that every site he's ever seen is woefully lacking in UX. For the uninitiated, UX stands for user experience design. Still not clear? OK, so let's turn to a source with credibility that equals Jason's—Wiikipedia:
User Experience Design (UXD or UED) is a broad term used to explain all aspects of a person's experience with the system including the interface, graphics, industrial design, physical interaction, and the manual. It also refers to the application of user-centered design practices to generate cohesive, predictive and desirable designs based on holistic consideration of users' experience. In most cases, User Experience design fully encompasses traditional Human-Computer Interaction (HCI) design and extends it by addressing all aspects of a product or service as perceived by users.
Crystal clear now, right? OK, we make fun a little. Of course, UX is important. But there seems to be a bandwagon aspect to it that is somewhat bothersome to marketing folks who have spent considerable effort building strong brand images.
Keeping the brand in UX
So, a brief look at Jason's UX-inspired sites reveals a lot of white space—nice. Logically organized navigation—impressive. Big bold infographics that help drive the "experience" forward—check. Uniformity with other UX sites so that there becomes one big universal understanding of what good UX looks like—um, apparently.
There's only one thing missing. A brand. Remember that, Jason? That magically individual thing that makes your clients' brand experiences different and more memorable than everyone else's?
As we rush to create UX compatible sites that utilize the latest in HCI, let's cut down on the BS, but not forget the BX. Brand experience.
Scroll down to see the next article