October 22, 2012
Extend your marketing reach with disease state efforts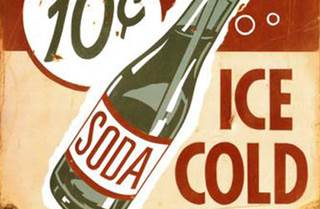 Round out your marketing efforts with disease state materials that educate and support
Branded materials are the obvious choice to help you get the greatest bang for your marketing buck, but there is a place for disease state awareness materials as well. Such materials educate and support, rather than simply sell. In an increasingly stringent regulatory environment for branded materials, responsible unbranded disease state materials and social media activities may help to appropriately extend your marketing reach and bolster support for your brand.
There are 3 ways in which disease state materials help patients:
1. Disease state materials clear the air about stigmatized illnesses. Best Practices LLC pointed out in a study ("Raising Disease State Awareness: Best Practices in Internal Brand Messaging for New Products") that information is especially valuable when a condition is "socially sensitive." Unbranded disease materials can serve as conversation starters for people with conditions like herpes or erectile dysfunction that they may find difficult or awkward to discuss.
Additionally, disease-focused information that has been vetted by your copy approval board can help to debunk any incomplete or false information these patients may have discovered from clandestine internet searches. Patients need clear, accurate answers quickly, and unbranded marketing can help you be the voice of wisdom for patients in need of reliable information.
2. Disease state materials fill in knowledge gaps that may remain after patients meet with doctors. Arming patients with take-home information will help them process everything at a time when they may be less emotionally distracted. Additionally, patients can share the information with their families, so everyone is on the same page in understanding the illness and how it can be treated.
3. When disease state information is used in a multichannel marketing program with branded materials, it showcases your full range of solutions. There is a variety of content, unbranded and branded, that biopharma companies can distribute to patients to remind them about their treatment, educate them on its use, and introduce someone with whom they can talk about treatment.
Unbranded materials

Worthwhile unbranded materials include
brochures and websites
that offer unbiased information on a specific disease. You can utilize strategies that reach out directly to make patients aware of the existence of these materials, or provide information to doctors that they, in turn, can share with their patients.
Both brochures and websites enable you to give patients a broad compendium of information in bite-sized chunks. To make the information more digestible, it should be organized into clear sections with simplified bullet points and short sentences to ensure readability for all patients. Additionally, you can offer patients leads to other valuable resources, such as organizations, websites, and hotlines for more information. Serving up varied, reputable resources may help to dissolve feelings of cynicism that the patient may have about receiving disease information from the company that purports to have the cure.
Branded support materials
Branded information that focuses on steps to disease remediation rather than on just the cold, hard facts on efficacy is the kind of pragmatism that patients may appreciate.
Support materials
and even
reimbursement materials
partnered with disease state information help announce peripheral services for patients using the therapy without seeming like a hard product sell. People who buy products from Best Buy have the Geek Squad. People who buy from Apple have a geek squad for support as well—only they hang out at the Genius Bar, with more stylish clothes and haircuts. Who do patients have? Their doctor, or the pharmacist at the consultation window for 5 to 10 minutes, may be their only source for support. A support network offered by your company would provide a lifeline that is often missing or, at best, inadequate.
In addition to a hotline where patients can get questions answered, companies (especially for non-oral therapies) may also send practical information to patients on topics such as:
Administering drugs
Storing and traveling with medications
Coping with a chronic illness
Managing the unique demands of self-care
These touchpoints offer solutions for common patient challenges that may not be readily available elsewhere.
When you distribute reimbursement coupons and cards to patients, they can be enclosed in more information about the condition. Arming patients with information on the disease—and assisting in their ability to afford the treatment—can help to facilitate better patient compliance and persistence with your medication.
Social media and disease state awareness

As mentioned earlier, it is no secret that patients are taking to the internet for medical information and support. In fact, a recent Pew Internet and Life Project study of about 3,000 American adults found that 80% of internet users (extrapolated to 59% of all American adults) have conducted online research about any of 15 health topics identified by Pew, which included "specific disease or medical problem," "certain medical treatment or procedure," and "how to manage chronic pain." And about three-quarters of respondents who had experienced a medical crisis in the past year, or knew someone who had, went online to look for health information. Although doctors, nurses, and other health professionals are still on the front lines of information provision, online sources continue to figure prominently.
And social networking is definitely a part of the online experience. Sixty-two percent of internet users in the study employ social media and 15% of these respondents have gotten health information from a social networking portal. Caregivers also are making use of new media—20% who network online have gathered health information from their favorite sites. Patients additionally seek out emotional support online from disease-state communities.
Social media provides a wealth of information and support, but does it lawlessly, as the FDA still has no official guidance on pharmaceutical company use of social media. In spite of a lack of regulatory guidance, companies should explore the opportunity to help to shape the dialogue on disease, and to provide the factual substance that patients hope to find.
The survey found that 23% of internet users with one or more chronic conditions have signed up to receive e-mail updates about health topics. Biopharma companies could enable patients to opt in and receive disease state information. Companies also could designate a medical expert to shoot off brief disease state messages on Twitter or field disease-related questions on a Facebook page in a way that keeps existing FDA guidelines in mind. On the YouTube front, several pharma companies have a channel devoted to disease awareness.
A changing regulatory environment and a base of knowledge-seeking patients may seem to offer cause for alarm, but disease state materials can help address the issues head on. Consider how you can introduce more of this kind of content into your marketing mix to provide the most informative and effective communications to your consumer audience.
>> Click here to return to Brand Incites blog page
Scroll down to see the next article