June 05, 2012
How to bring mojo and swagger back to your brand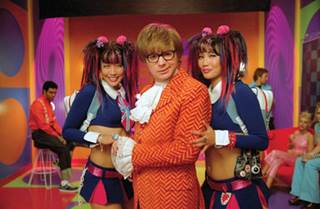 Learn how to turn heads when it comes to your brand.
Bluesman Muddy Waters. Austin Powers of the eponymous movie trilogy. Rapper/singer Kid Cudi. What do they have in common? All three have explored the mystery of mojo in song and swagger.
Mojo, as defined by Merriam-Webster, is magical power. Mojo is that intangible something that makes people pay attention, to react favorably to what you say or do.
Recently, a Twitter friend of mine reduced Marshall Goldsmith's book Mojo: How to Get It, How to Keep It, How to Get It Back If You Lose It to a soundbite. Goldsmith opines that mojo has in its DNA four components: identity, achievement, reputation and acceptance.
Though Goldsmith used these four concepts in his book to help people inject more happiness into their lives, they work for making your brand sparkle. Here's how:
1. Identity: Your copy and art need to stand out, in a manner that is easy to comprehend. In a world of me-too drugs, and physicians and consumers who have become jaded by a barrage of leave-behind cards, direct mail and TV ads, it's always important to break through the clutter.
Pushing your team and the agency to develop a strongly evocative brand persona will work wonders for your brand's mojo.
2. Achievement: Doctors want to know about the efficacy of your drug, but are you doing everything you can to paint this information in real-world terms that go beyond simply adding a table or line graph to your collateral?
I worked on one campaign that explained and used a statistical measure called "number needed to treat," which speaks to clinical meaning rather than the statistical significance that's achieved in the controlled environs of a study.
Can you think of similar ways to make your data dance?
3. Reputation: Patients want to know that the proposed drug has cured a disease or made life more manageable for patients similar to themselves.
In the realm of consumer marketing, be sure to balance the conceptual expression of your identity with the kind of compelling detail that your audience is looking for.
4. Acceptance: In a sense, acceptance is built through repetition. Creating communication touchpoints that have value for your audience keeps you top of mind and builds layer upon layer of positive perception for your drug.
Maybe you don't need to wow fans or an arch-nemesis with a hairless cat and a wardrobe of drab Nehru jackets, like the mojo workers mentioned at the start of this article, but you do need to work the mojo of your brand.
Here's to you and your teams making many magical campaigns!
>> Click here to return to Brand Incites blog page
Scroll down to see the next article