October 22, 2012
Stop quantifying qualitative research!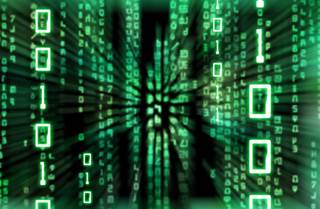 Qualitative research can only help you if used correctly.
All too often the substance of brand campaigns is being decided based on the numerical performance of concepts in qualitative research. This should be outlawed immediately!
Qualitative concept testing is used to gain insights from non-numerical data sets. Because sample sizes are small, and the purpose of the study is to inform, not quantify, make sure you don't put a statistical value on these powerful learnings.
Think back to the research phase of the creative development. Remember the massive amount of work involved?
There were numerous clinical trials, a rigorous agency selection process, brand workshops, and positioning debates. All of these led to the creation of a powerful creative brief. Then the agency executes and presents concepts based on the brief, and your brand team decides which concepts have enough merit to actually go into research. That is a tremendous amount of time and money spent, only to allow a flawed qualitative research process decide the fate of your brand.
It does not have to be this way.
Learn from the process and enhance and strengthen your concepts prior to launch.
According to Qualitative Research Consultants Association, qualitative research can help brand marketers:
Develop hypotheses for further testing and for qualitative questionnaire development
Understand the feelings, values, and perceptions that underlie and influence behavior
Identify customer needs
Capture the language and imagery customers use to describe and relate to a product, service, brand, etc.
Perceptions of marketing/communication messages
Information obtained in quantitative study and to better understand the context/meaning of the data
Generate ideas for improvements and/or extensions of a product, line, or brand
Uncover potential strategic directions for branding or communications programs
Understand how people perceive a marketing message or communication piece
Develop parameters (i.e., relevant questions, range of responses) for a quantitative study
Do not expect qualitative research to:
Count, measure, or offer statistical validation
Determine the best product concept or price point, or establish the importance of specific customer needs or satisfaction criteria
Be a substitute for quantitative research because of time and/or budgetary constraints when quantitative evaluation is critical
Used correctly, qualitative research can lead to amazing learnings. Used incorrectly, it can lead to the wrong concept representing your brand for the wrong reason.
>> Click here to return to Brand Incites blog page
Scroll down to see the next article