October 08, 2012
Style for your biotech brand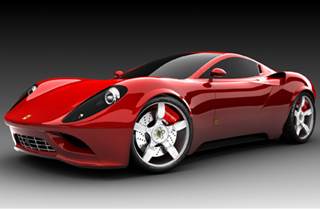 Consistency of launch imagery and key messages is guaranteed when strategic partners use a style guide and a brand manual
One of the first actions taken by our editors when beginning work on a launch is to develop a style guide. Does the brand manager prefer "Web site" or "website"? Is it "Phase III" or "phase 3"? "Endpoint" or "end point"? You get the idea. The style guide is where we document these preferences.
Pre-launch is a hectic time, with a million details to iron out and a thousand things to do. Labeling, name, and logo are proposed. Key messages are crafted and tested. Edits and revisions are the norm. Who can remember whether the biotech brand manager wants the new product's URL to include just uppercase or lowercase letters, or a combination of both?
A good style guide answers all the questions pertaining to the words used in your promotional materials. This document ensures that the language used in the call to action is consistent across the various pieces (ie, sales aid, direct mail, journal ad, pharmacy letter, or website).
A style guide provides quick access to such things as the correct spelling of bacterial organisms, ISI for HCPs and patients, an always growing list of styled reference citations, and a special notes section that highlights unique features of your brand. It gives the reader the drug's generic name, company contact information, and the latest changes to the brand's style.
Once your brand's campaign and key messages are approved, it's time to capture all this information in a brand manual.
While the style guide describes how your brand sounds, the brand manual illustrates how your brand looks.
A good brand manual will offer plenty of examples for each of these 6 categories:
1. Brand Colors

2. Logo

3. Incorrect Logo Usage

4. Fonts

5. Imagery

6. Supporting Art Files
Do you have strategic partners? Want to ensure consistency in your promotional materials?
Distribute an electronic version of the brand manual to each of your partners and insist on its usage. Some clients also host a conference call to review the contents of the brand manual with all the partners. The objective is to set forth the "rule book" and have the strategic partners play by the rules to ensure consistent communications in all promotional materials.
Remember to give your biotech brand the style it needs for a successful launch by sharing the style guide and the brand manual with your strategic partners.
>> Click here to return to Brand Incites blog page
Scroll down to see the next article