July 27, 2012
Take home brand gold with lessons from Olympic athletes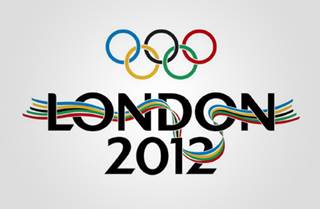 Win a coveted gold medal in our competitive industry with the dedication of an Olympic champion.
Do you remember Dara Torres?
She is a twelve-time Olympic medalist who was competing to enter her sixth Olympic Games in 28 years, but fell short in her quest during the US trials earlier this summer. At age 45, she continues to swim competitively, challenging herself to be among the oldest athletes to compete in the Olympic Games.
Her accomplishments remind me of the way a product life cycle evolves over time.
Market Introduction Stage
A great deal of time and financial resources go into getting an elite athlete ready for competition. The same can be said for a drug or medical device.
In promoting your product, you probably spent millions of dollars in research and development and in conducting clinical studies. After each phase of a study (Phase I, II, III, and NDA – Phase IV), you had to determine whether the product was worth the continued investment, resources and time.
It's not uncommon for a product to fall short of reaching its primary endpoint, or of failing to prove its efficacy or safety over that of competitive products. If this happens, it may become necessary for you to fine-tune the product, conduct a new study, or go back to the drawing board.
Growth Stage
For athletes, making the Olympics is a great honor—a culmination of rigorous training, dedication and drive to succeed. The same goes for a product awaiting approval. Once the product receives approval, the gates open to many opportunities.
As a product manager, you must seize the opportunities a market offers, maximize your product's touch points to help them reach their target audience, substantiate their value proposition, and quickly gain market share.
Market Leadership Stage
Even after winning gold, an athlete must work to keep his or her standing among the competition.
You need to assess the market regularly and hone your competitive intelligence skills. You need to think ahead, follow your marketing strategy, and know how to adapt if the market or competition react differently from the way you had anticipated.
Your goal is to help your product become the gold standard in care and to have other manufacturers mimic your every move, hoping for the chance to catch up.
Once you have established your product in the market, you will be seen as a sound strategic thinker. Your launch plan will be viewed as an example of best practice within the industry.
Maturity Stage
Dara Torres continues to succeed long after most athletes have retired from Olympic competition.
In the product maturity stage, brand differentiation will be crucial to maintaining or increasing market share, since many manufacturers by this time have already experienced sales volume peaks and market saturation.
As a product manager, you will need to ensure team alignment (with sales and your supporting departments) and make sure all future communications optimize your brand equity during the home stretch of its product life cycle. You want to be sure you end strong because your sales, from a company perspective, may determine your company's success for the year.
You may need to navigate the waters to determine the next best step for your brand.
This may mean a patent extension, a new indication, a line extension, or maybe even over-the-counter status (depending on your market, of course). Embrace the opportunities that come your way. Move your brand and your company forward with conviction and grace, fully believing you can take home a gold medal.
>> Click here to return to Brand Incites blog page
Scroll down to see the next article