October 22, 2012
What biotech can learn from the Pepsi logo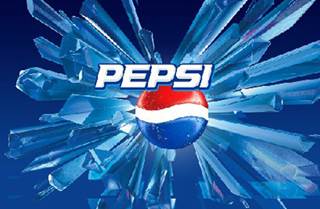 A lesson in logo development for biotech and biopharma companies launching their first brand.
OK, say you are now responsible for marketing at a biotech. You don't have a logo identity package yet.
Or you have a logo of sorts that someone designed on the fly because something came up and you needed one. Or you've had this logo and it's just not conveying what it should.*
*Barry's rule of pharmaceutical logos: a good rep should be able to detail from just the logo. It's possible, if your visual identity conveys something significantly differentiating and emotionally motivating. Don't be discouraged. Even the biggest marketers in the world have the same issues.
Take PepsiCo for example. The Pepsi brand is one of the most recognizable symbols in the world (consumer or otherwise), but it still lacked some emotional appeal. The Pepsi logo was static in the new multichannel marketing environment.
Cola logos are crucial because they also serve as an identifier on the package in a cutthroat retail environment but, like pharmaceutical logos, they have the power to convey a motivating emotion that leads to a buying or, in our case, a prescribing decision. Sure, the emotions are vastly different but the theory is the same.
You have to give the marketers of Pepsi credit. It takes major cojones to fiddle with one of the most powerful symbols in packaged goods. But they found a way to leverage their heritage, hit a more emotional chord, and still convey that Pepsi is fun and hip, appealing to the powerful consumers in attempt to make them loyalists for life.
Here's the original circular logo from 1962. And here is how Pepsi evolved the symbol, brought it to life and added emotional appeal in an effort to become the face of a new generation.
As you can see, the symbol isn't just a static logo any longer. It moves and changes depending on the setting. It can convey the emotions of a human face. In the new digital space, Pepsi realized a logo needs to emote—and animate. Pepsi was able to achieve this "new generation facelift" without losing the basic heritage of its symbol. Both heritage and attracting new drinkers were crucial to Pepsi staying competitive in a crowded, complex, $70 billion US soft drink market.
So, what does this have to do with a biotech launching its first brand?
The lesson for all of us in biotech marketing is that much consideration must be given to the design and, yes, strategy of your identity packages. They must immediately convey important benefits of your brand; they must be portable and translatable in a variety of mediums and channels; and they need to be able to live and breathe and evolve with the dynamics of the competitive landscape and the industry they are playing in.
Identity is not just a logo that gets stuck on ads. It's no longer the thing that goes on pens, notepads and everything else—because that brand presence in the office has been stifled.
It's time to rethink how pharmaceutical companies, and biotech in particular, plan and implement their identities. Because if PepsiCo, which spends more in promotion every day than you'll spend in your brand's entire life cycle, sees how crucial it is to get right—even if it means changing something they've done the same way for generations—there's a lesson to be learned. Be the new generation of biotech brand identity.
So what does your logo look like?
>> Click here to return to Brand Incites blog page
Scroll down to see the next article